Restaurants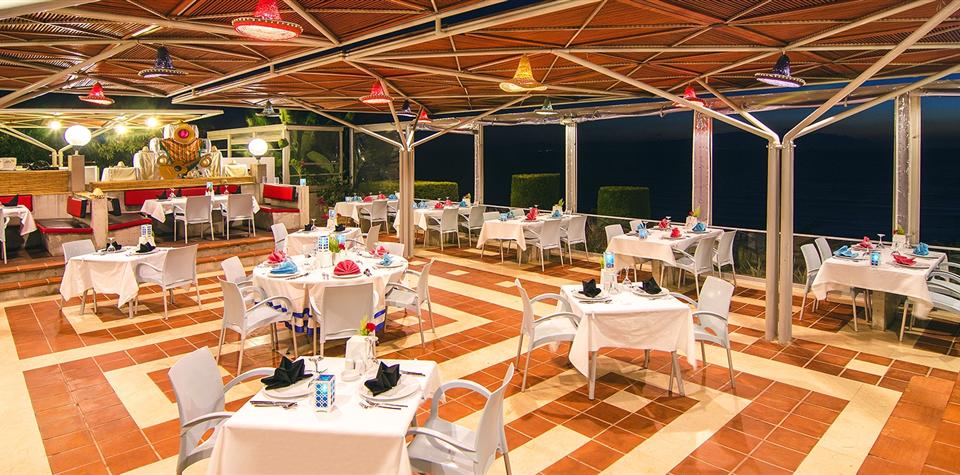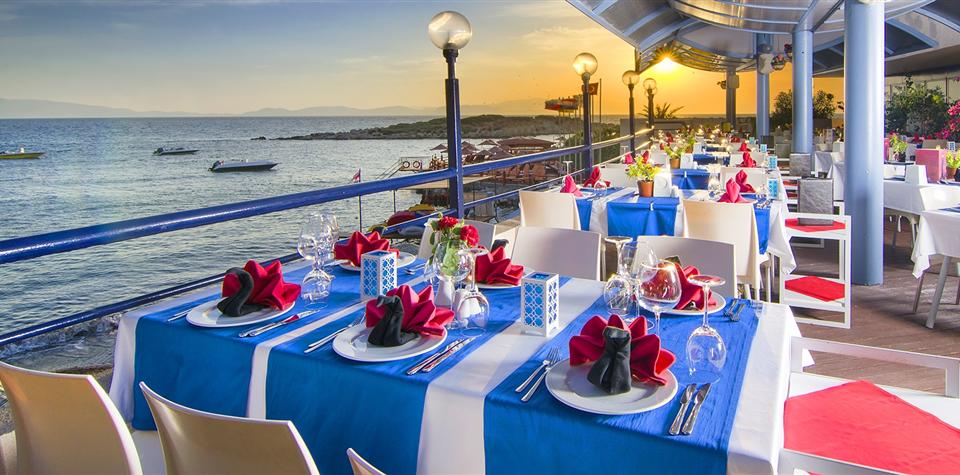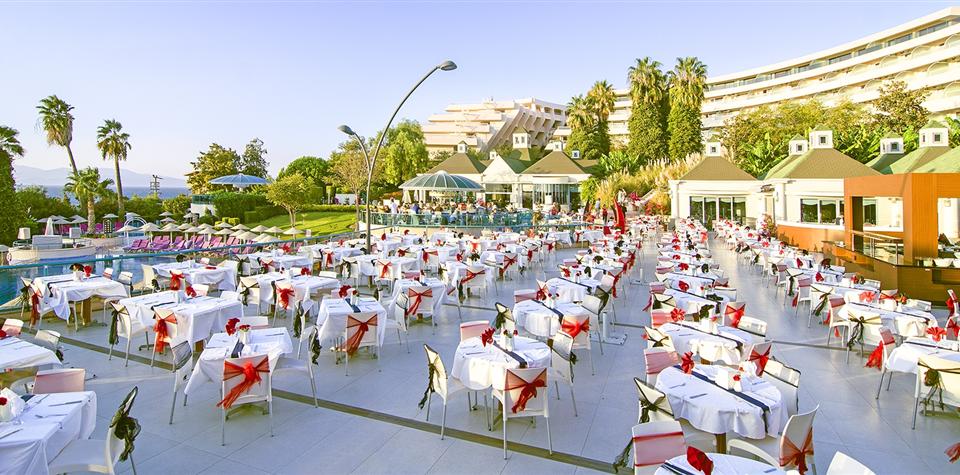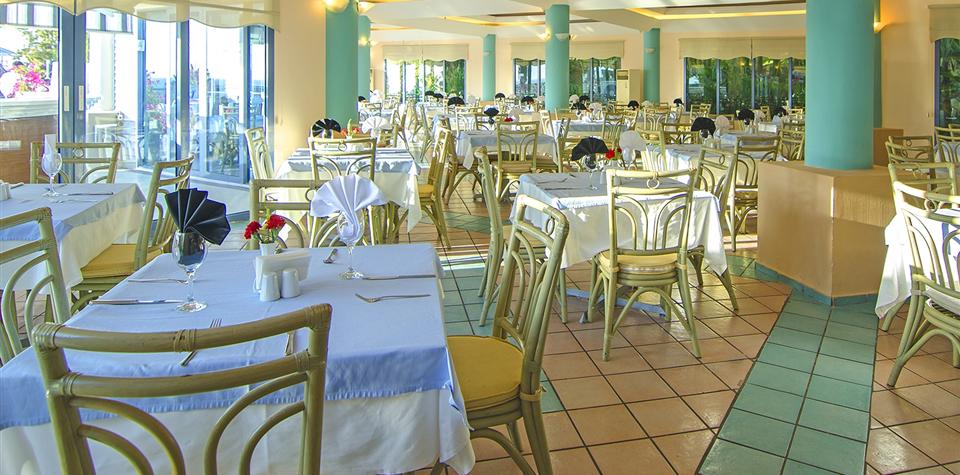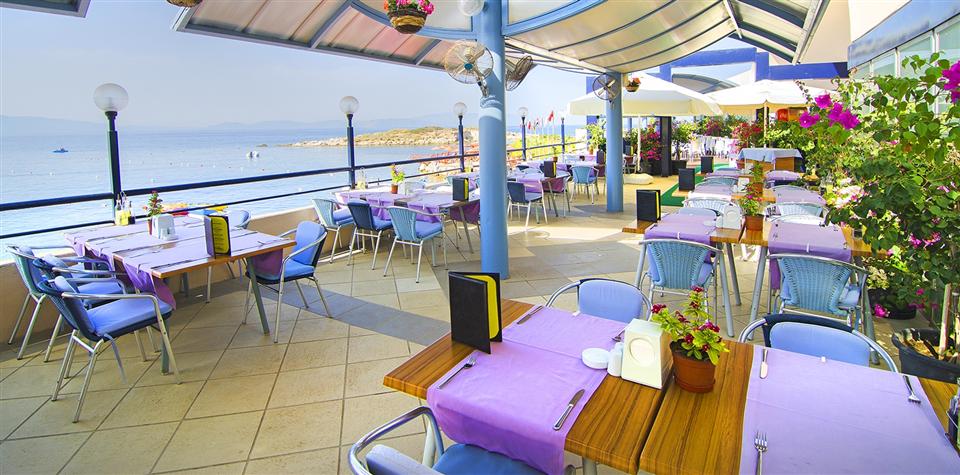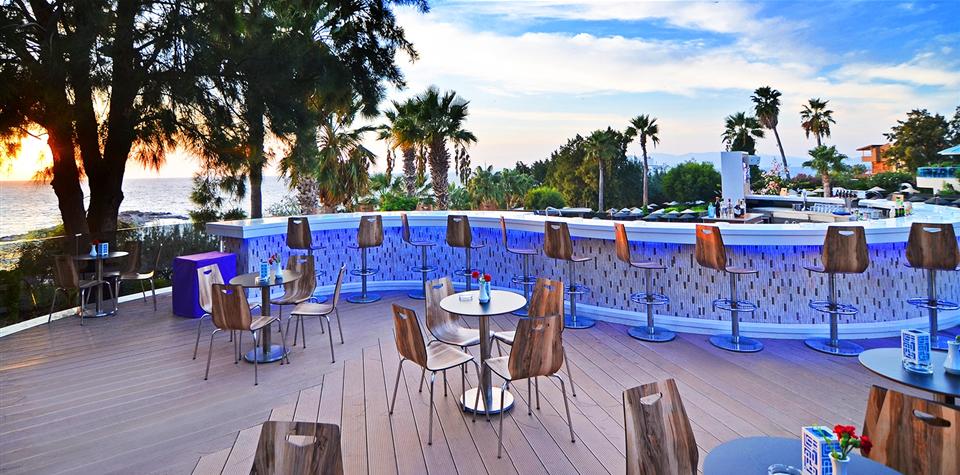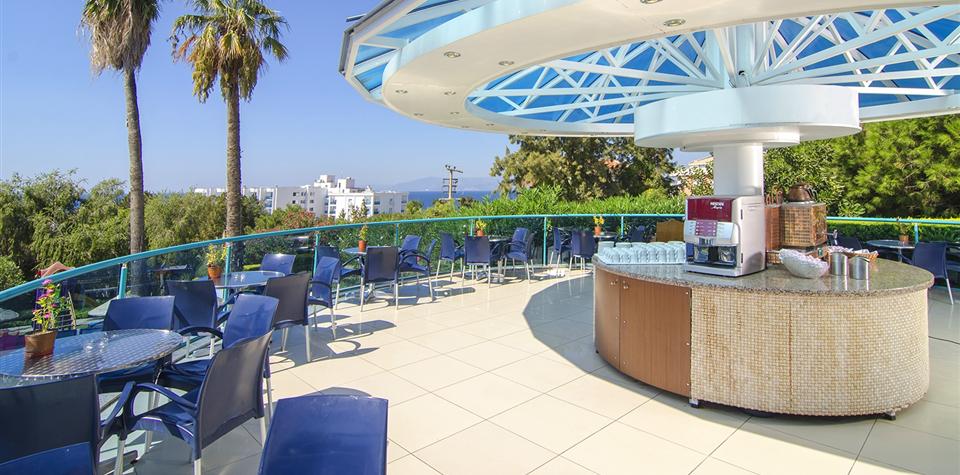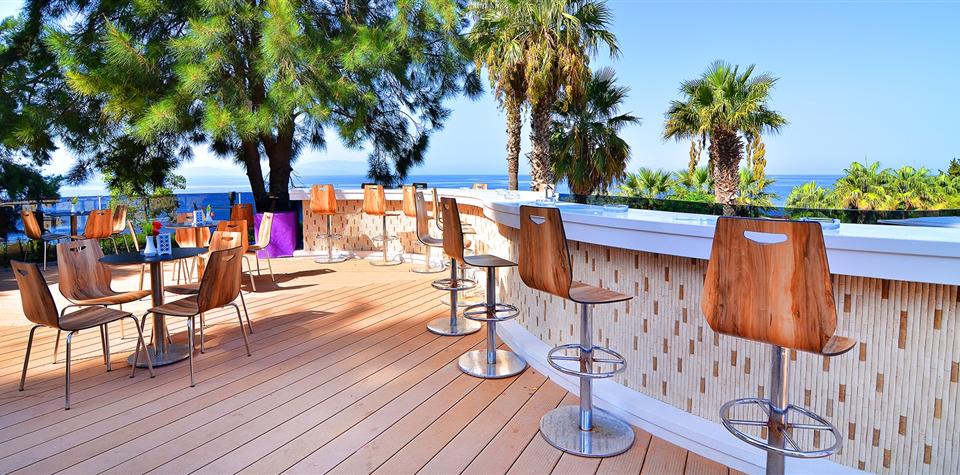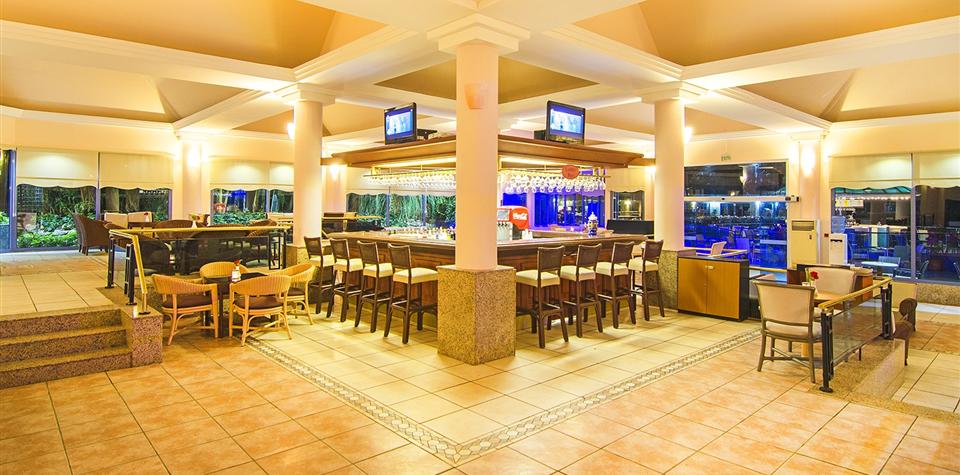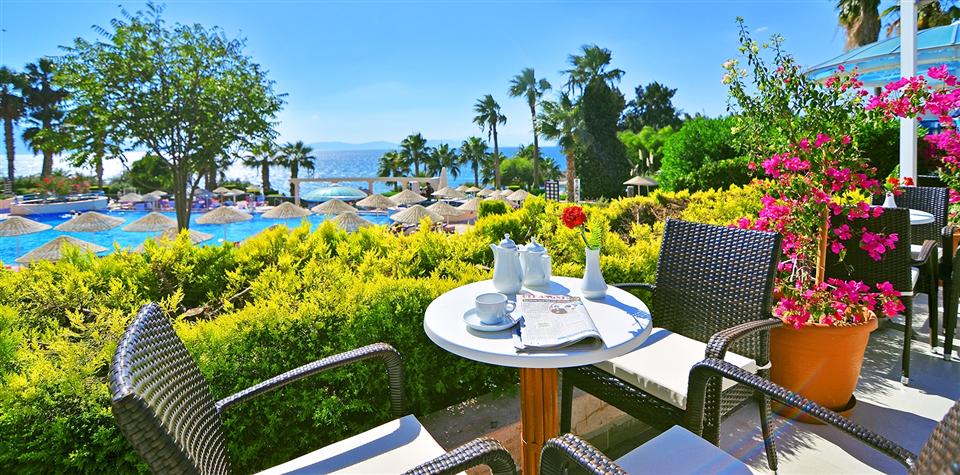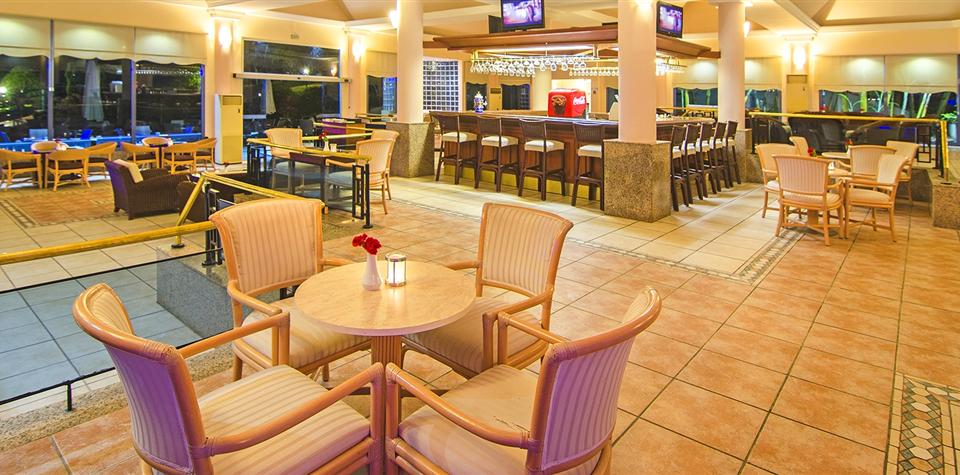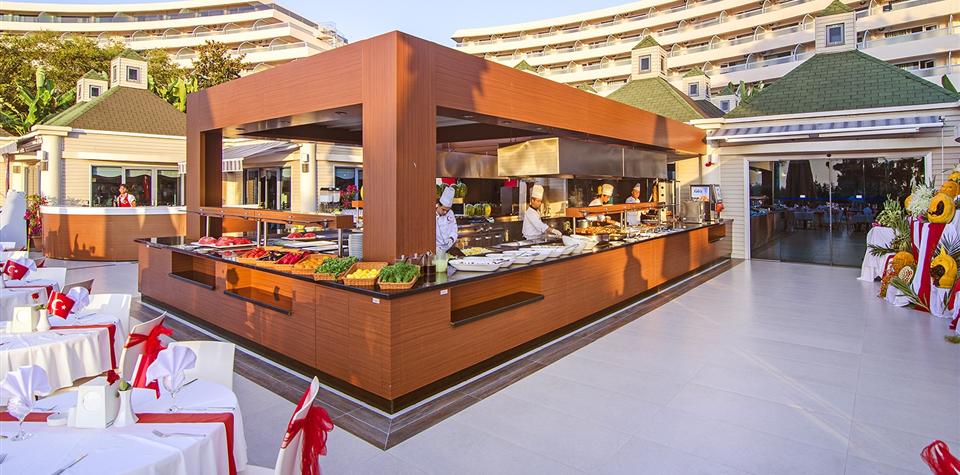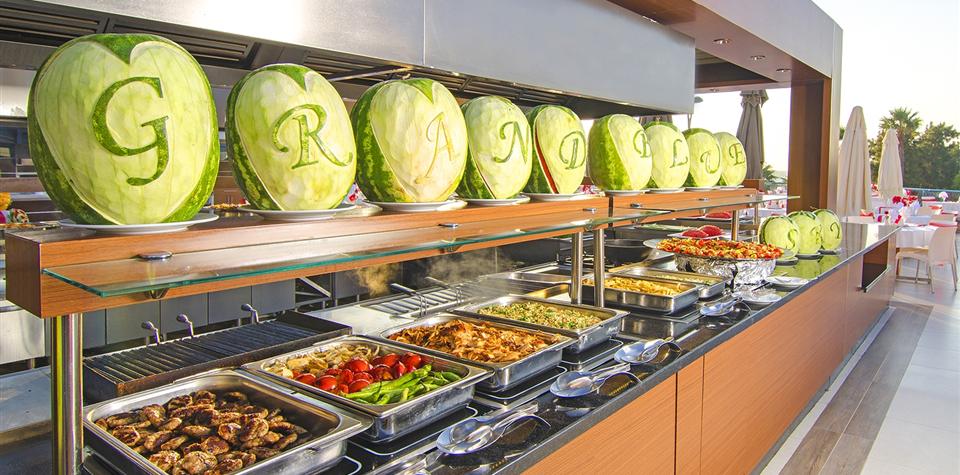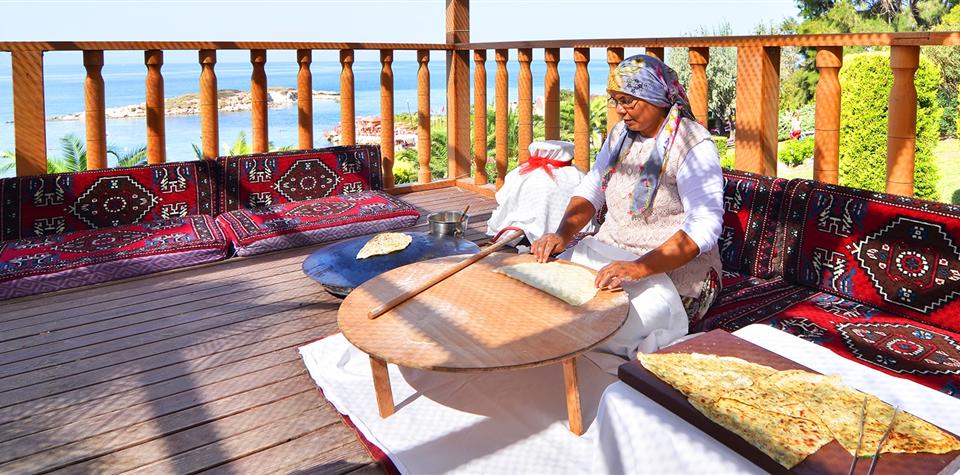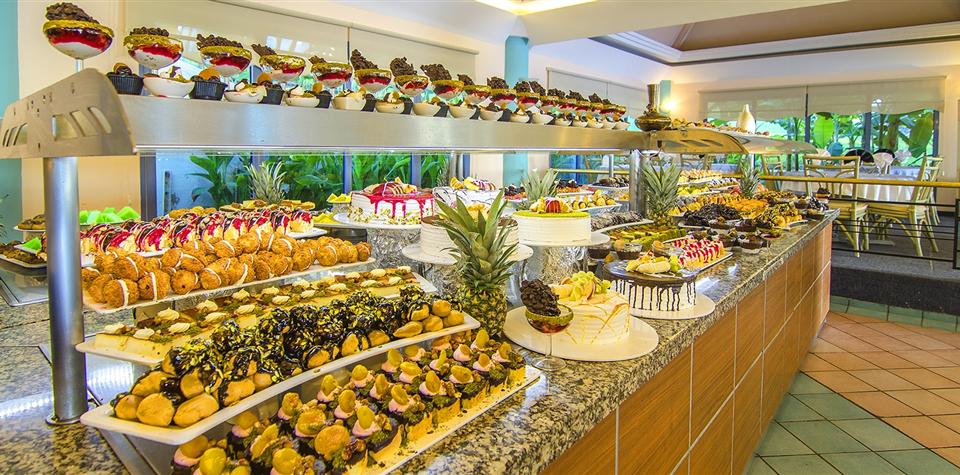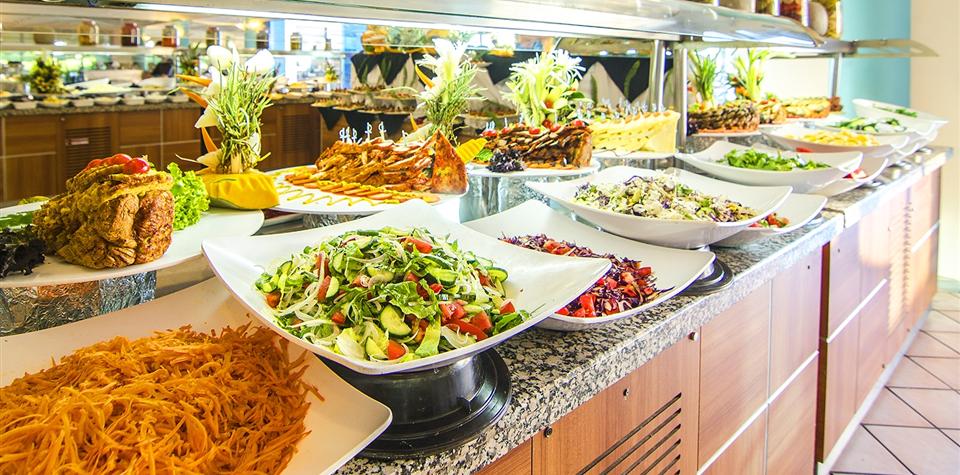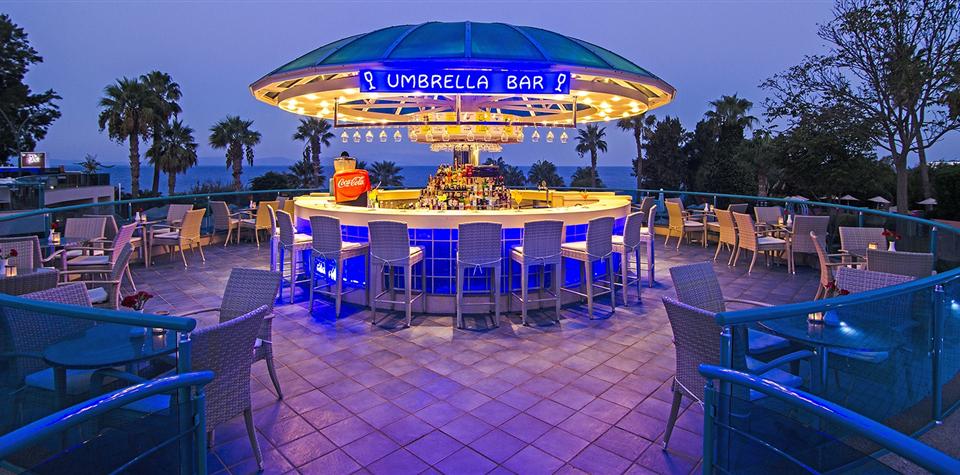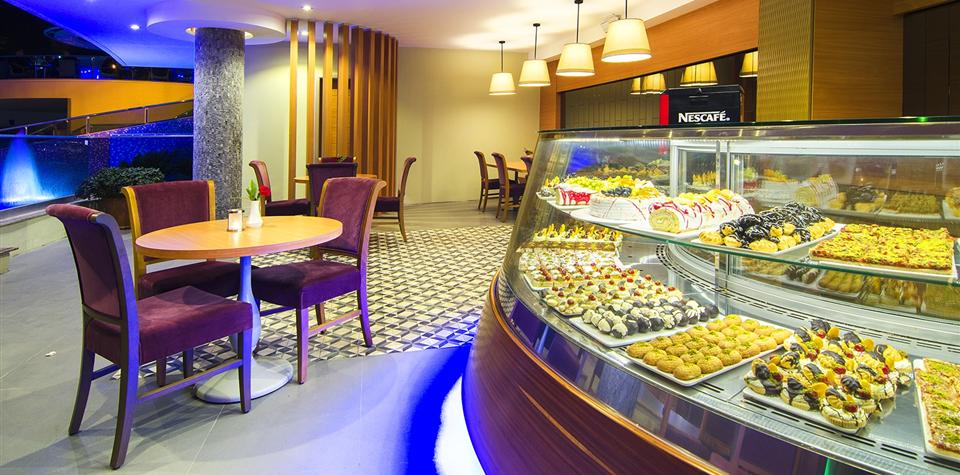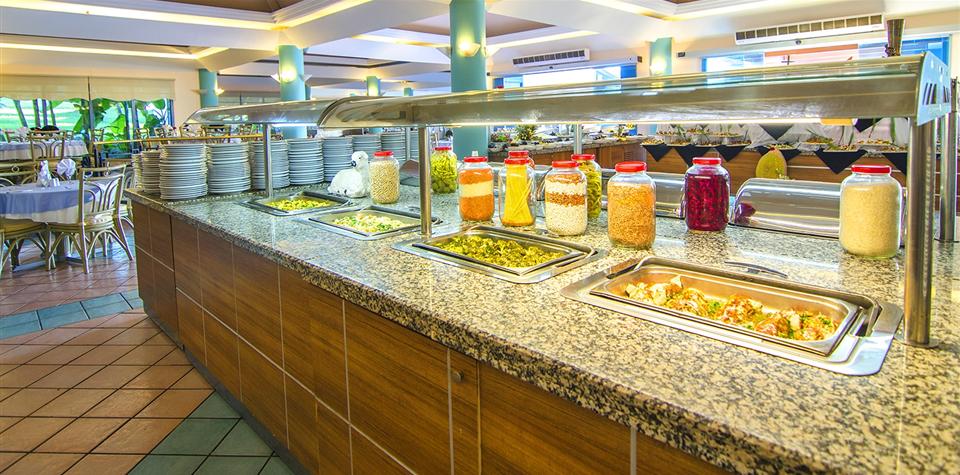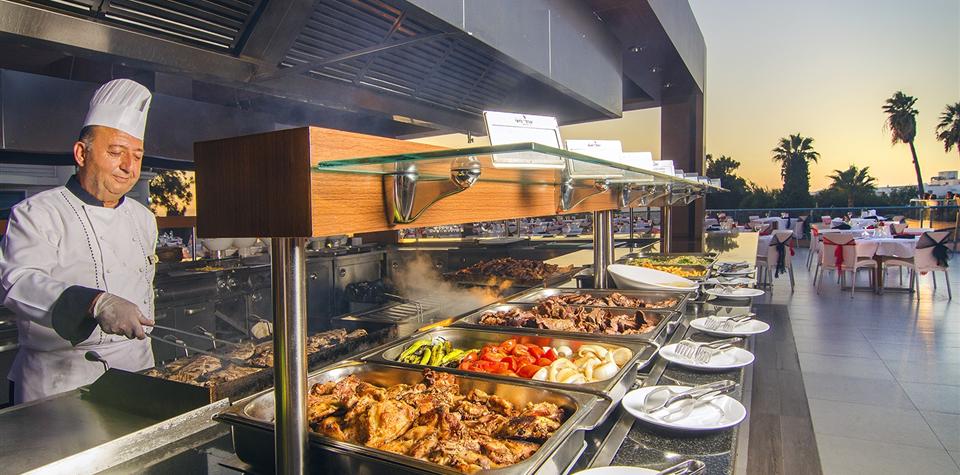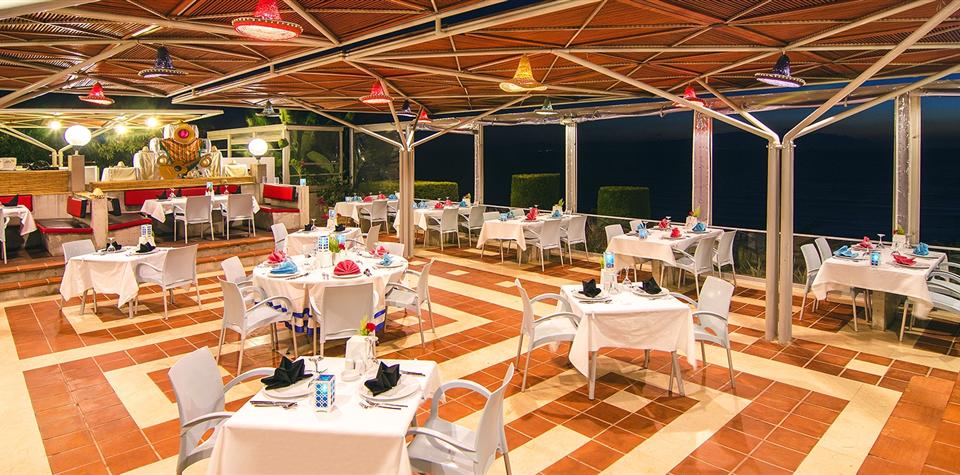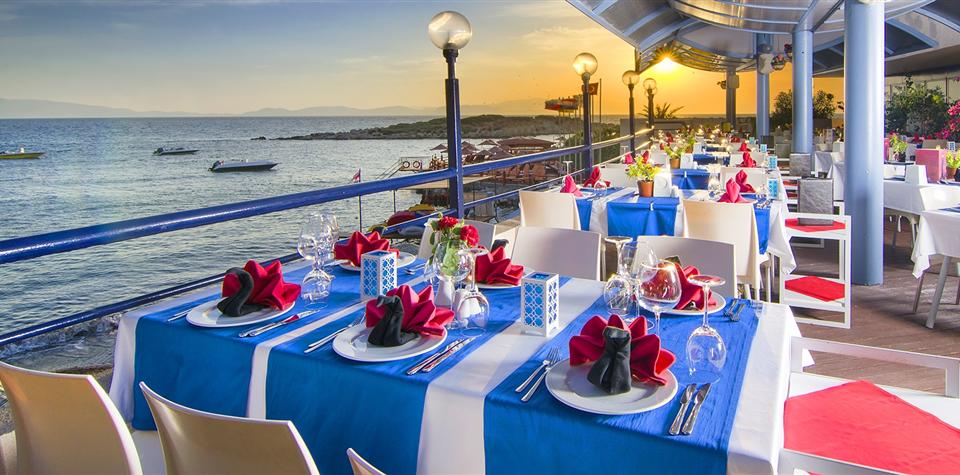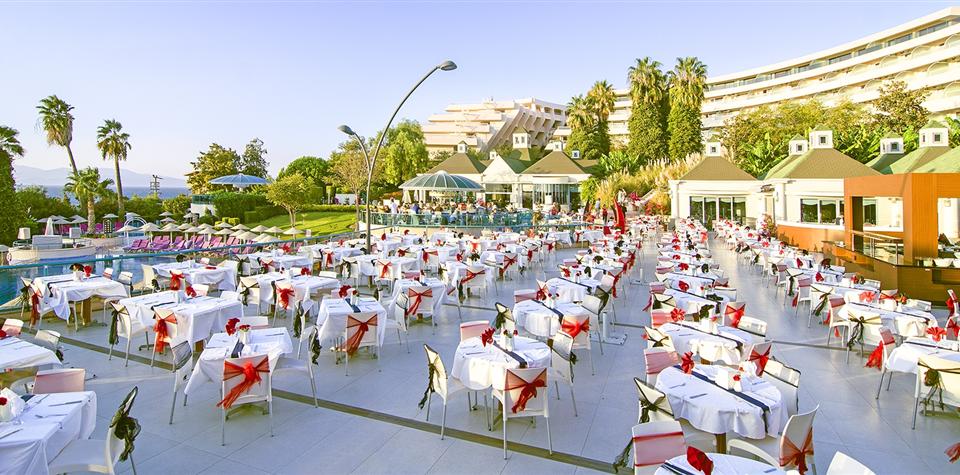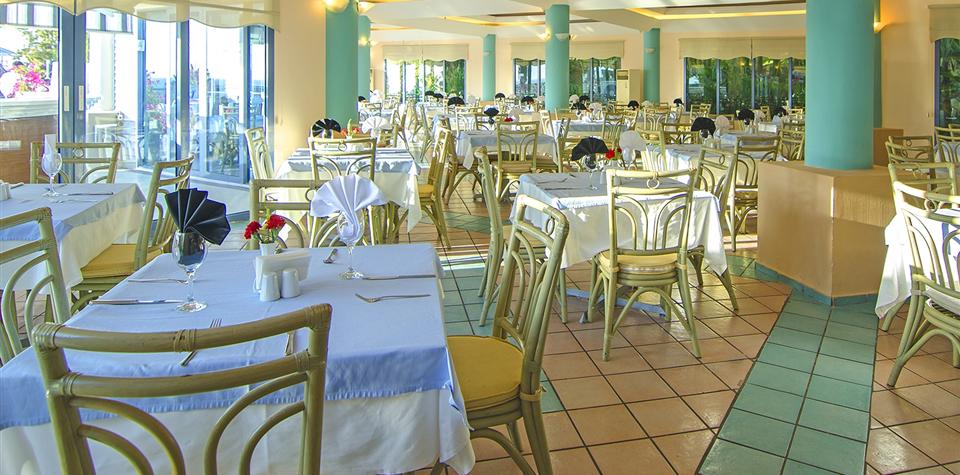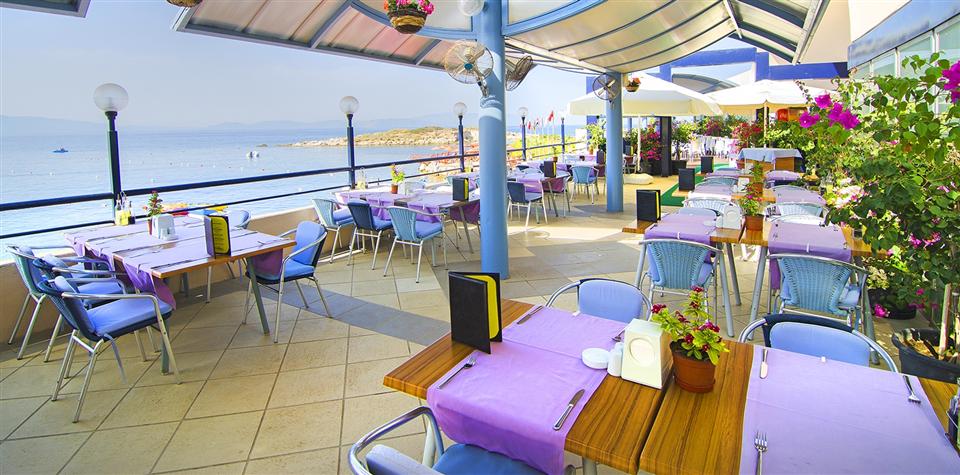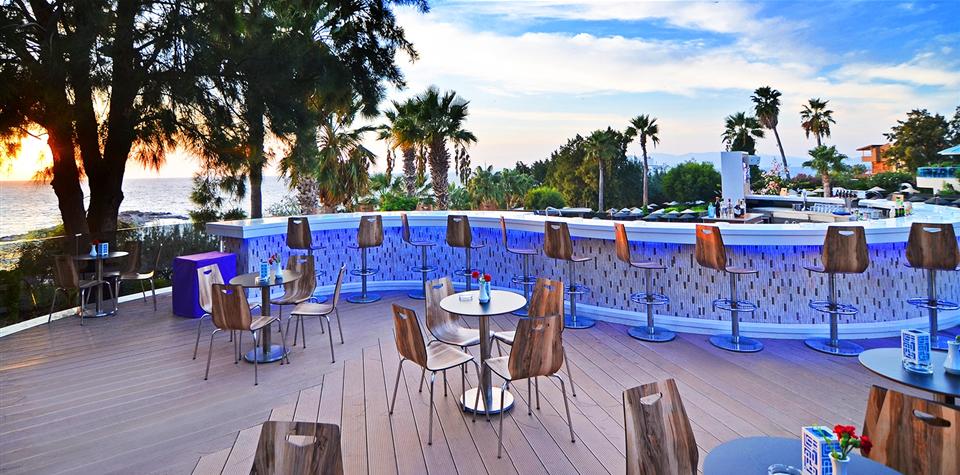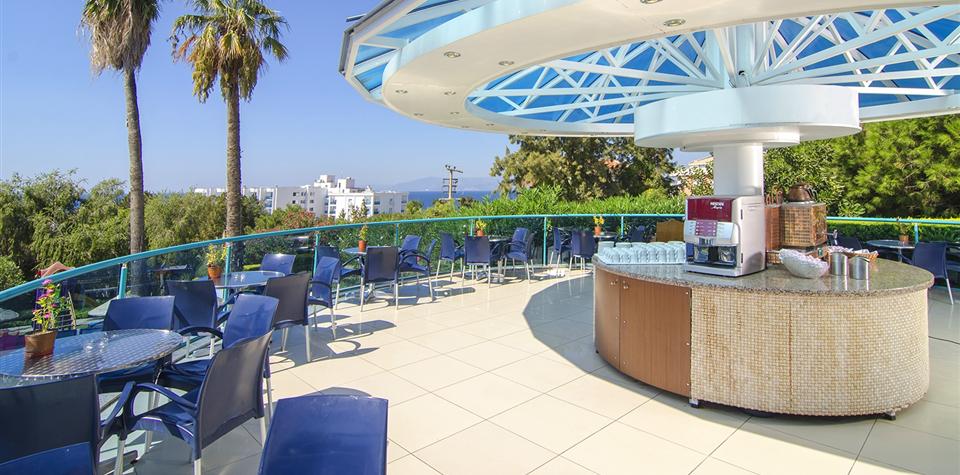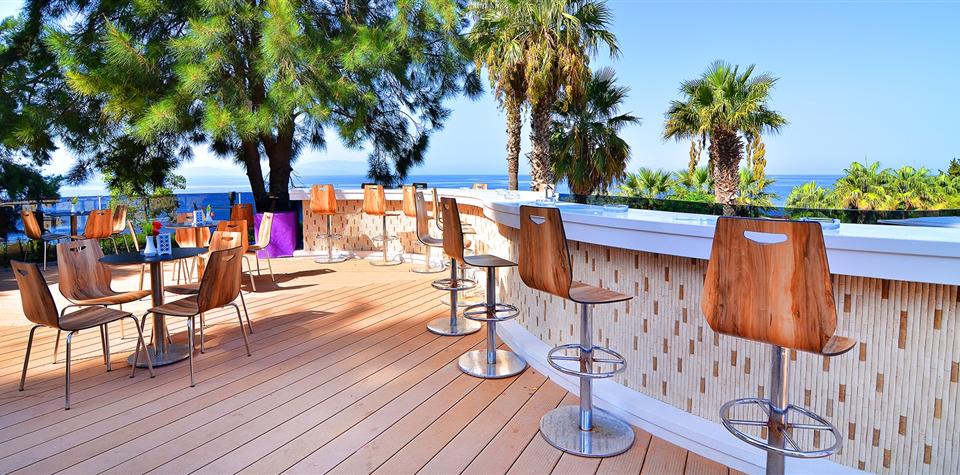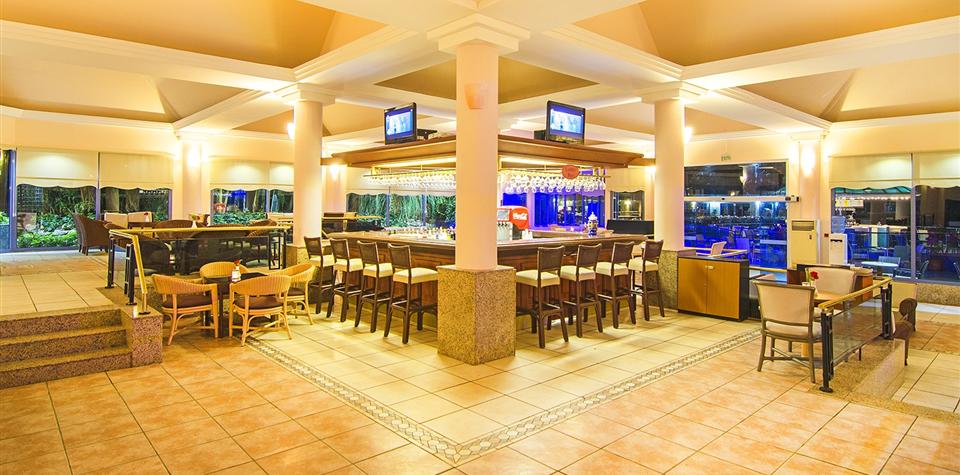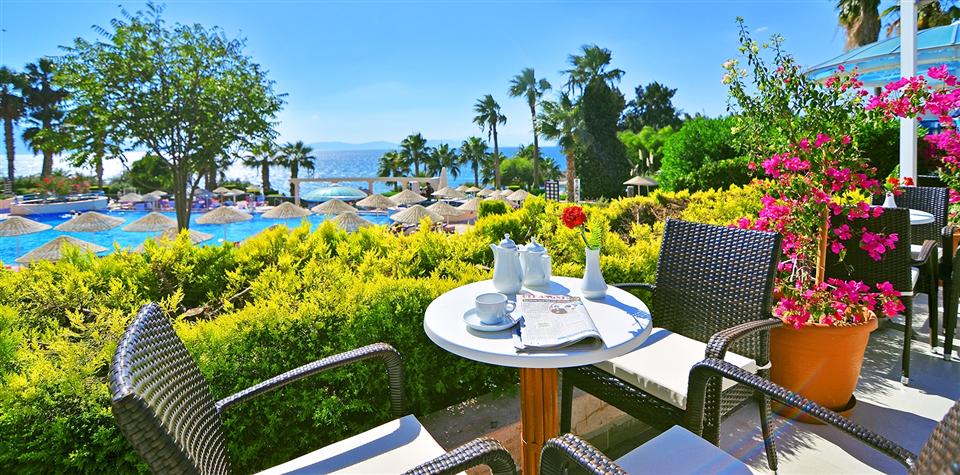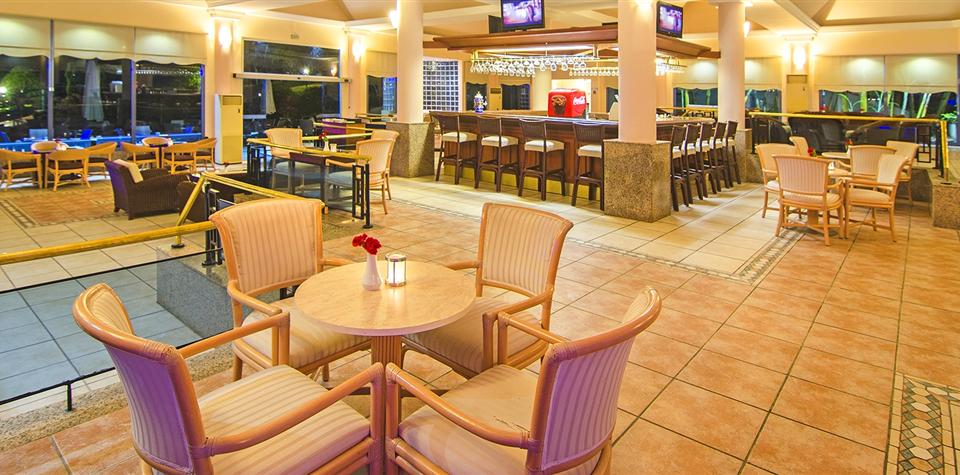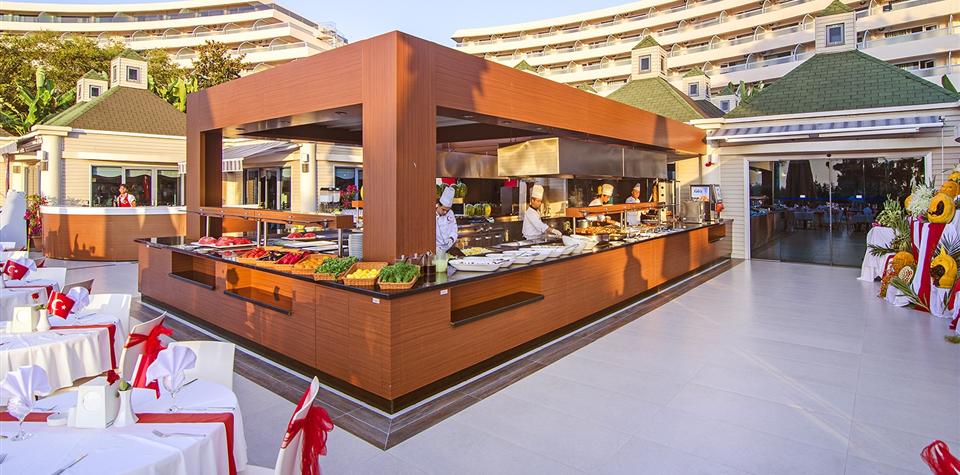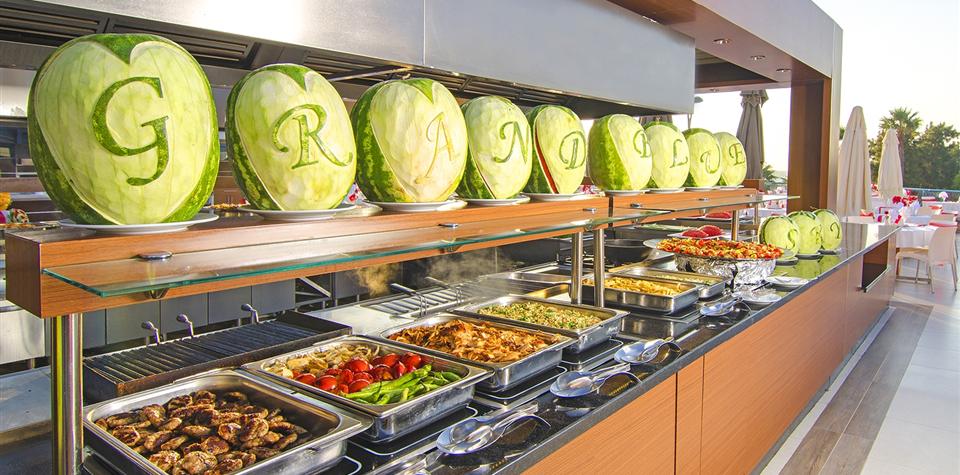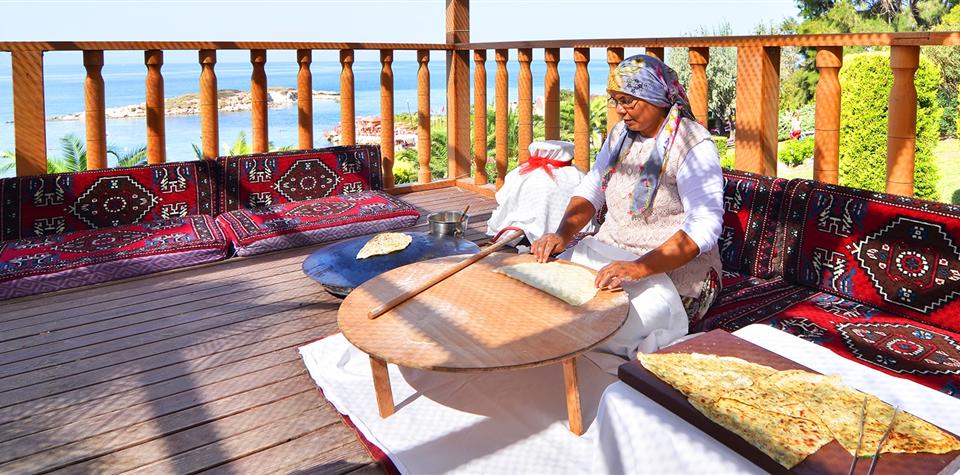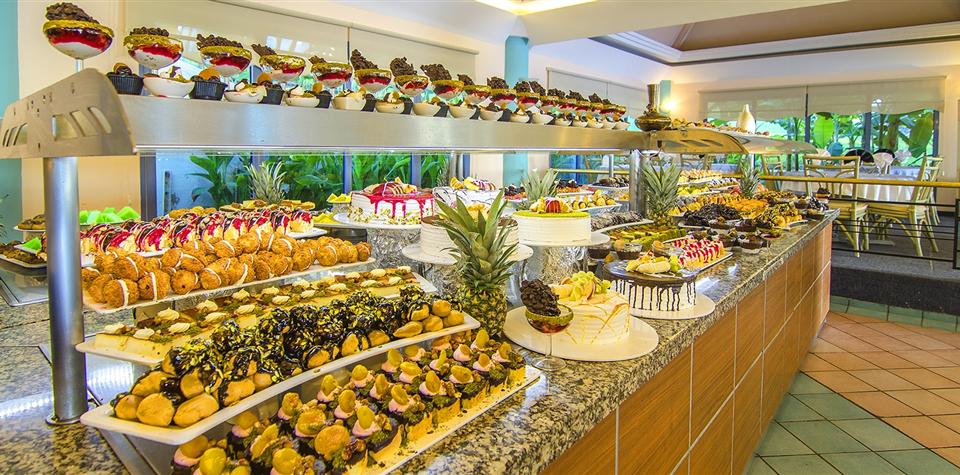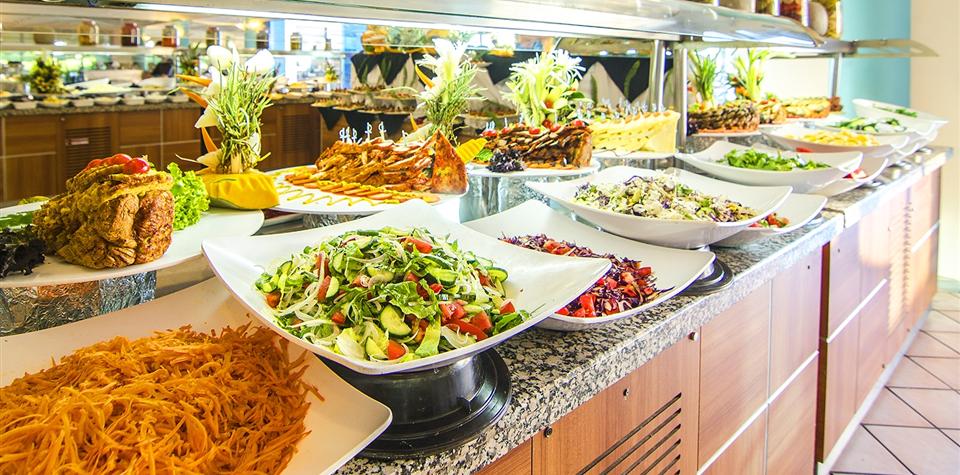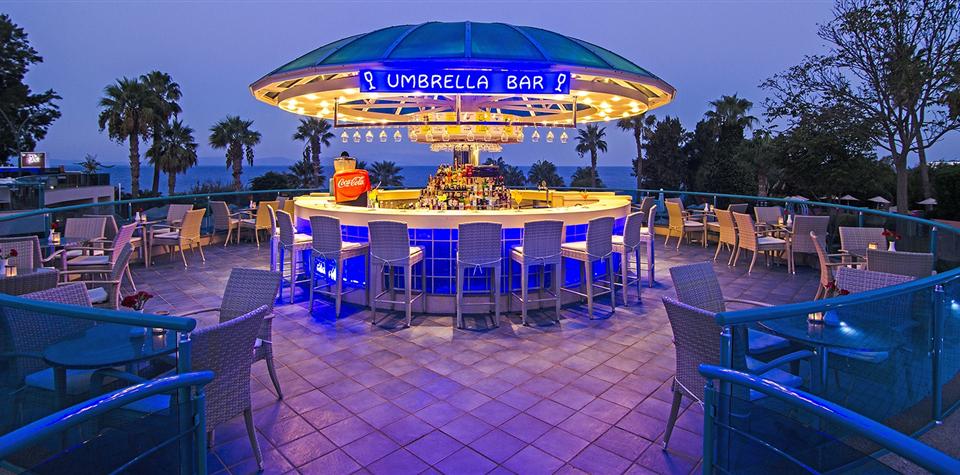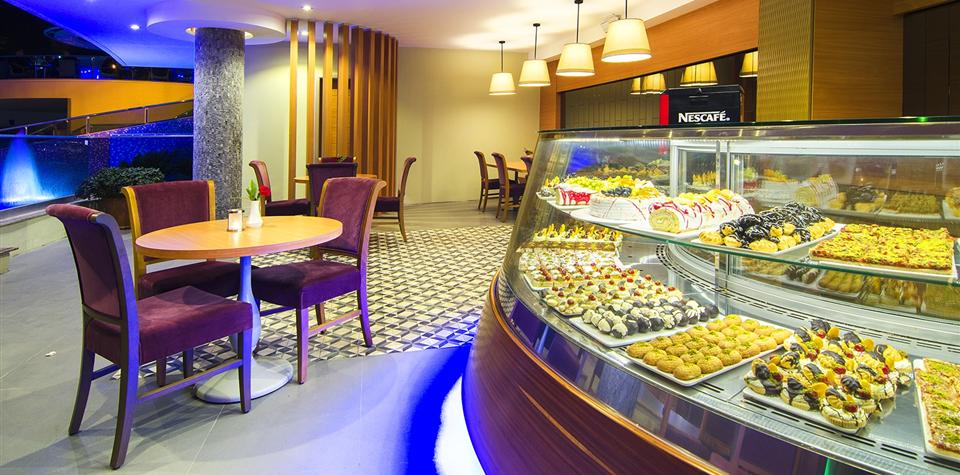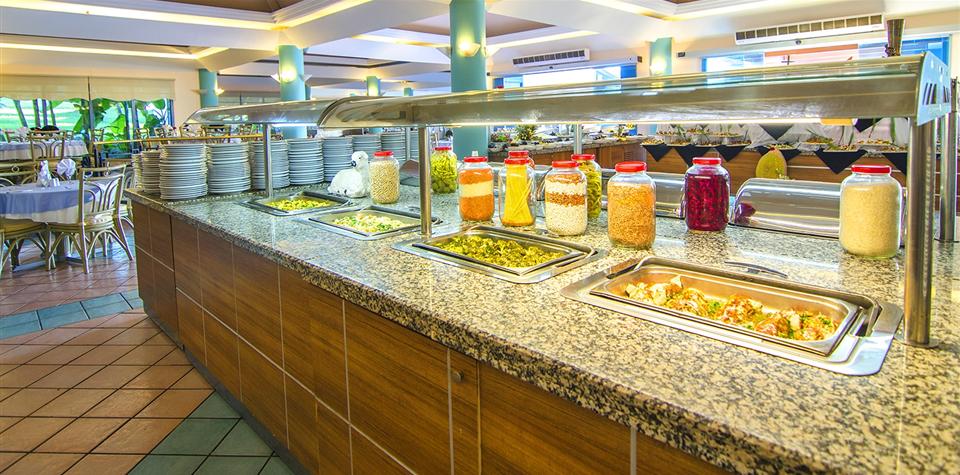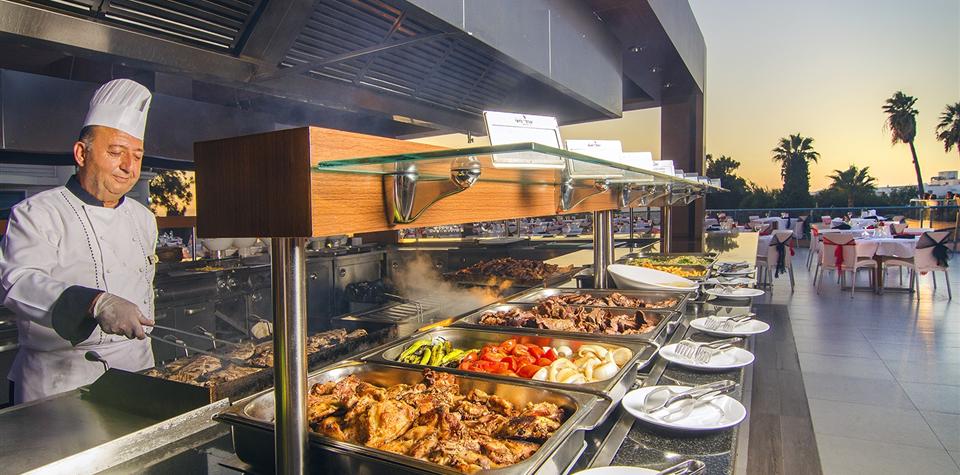 ULTRA ALL INCLUSIVE CONCEPT 2022
Breakfast 07:00-10:00 (Open Buffet)
Late Breakfast 10:00-10:30 (Open Buffet)
Lunch 12:30-14:00 (Open Buffet)
Dinner 19:00-21:00 (Open Buffet)
Night Snack 23:30-00:30 (Main Restaurant)
Sandwich Corner 01:00-06:00 (Main Restaurant)
Caribbean Snack 12:00-17:00 (Snacks)
Pool Snack 12:00-17:00 (Snacks)
Turkish Gözleme 11:00-16:00
Pool Bar 10:30-18:30 (Local Alcoholic Drinks, Soft Drinks)
Beach Bar 10:30-18:30 (Beer, Wine and Soft Drinks)
Umbrella Bar 18:30-00:00 (Selected Alcoholic Drinks and Soft Drinks)
Blue Corner Cafe 24 Hours (Hot Drinks)
Lobby Bar 24 Hours
(Selected local and import alcoholic drinks, soft drinks and hot drinks)
(Exceptional import drinks and cocktails will be extra)
Patisserie 14:00-17:00
Ice Cream 15:00-16:00 (Serves at Patisserie /01 June-20 September)
A LA CARTE RESTAURANTS
Blue Sea Food Restaurant "Sea Food" (01 June – 30 September)
Italian Restaurant "Italian Cuisine" (01 June – 30 September)
Ottoman Restaurant "Traditional Ottoman Cuisine" (15 June – 20 September)
*For a minimum stay of 5 nights, Blue Sea Food, Italian or Ottoman Restaurant can be used once. A La Carte reservations are made by the Guest Relations 10:00-14:00.
Wi-Fi: Grand BlueSky / Username: Room Number / Password: Date of Birth
Minibar is filled daily with soft drinks (Water, Coke, Sprite, Fanta) per person for free of charge.
Beach towels are given by the spa desk with your towel cards between the hour 10:00-18:00
Sauna, Turkish Bath and Gym between 09:00-19:00 free of charge (Please make reservation at least 30 minutes before for any kind use of Turkish Bath)
Tennis court is open between 09:00- 20:00.
Watersports between10:00-12:00/14:00-17:00 (First 15 minutes of Pedalo is free. Please make a reservation at least 30 minutes-once a week)
Mini Club 10:00-12:00/14:00-17:00 (between the ages of 4-12)
Please request for safe deposit box from the reception desk. (The hotel is not responsible for valuables and Money being lost)
As required by law we cannot serve alcoholic drinks to children under 18.
EXTRA SERVICES
* Import alcoholic drinks, special wines and fresh fruit juices are extra charge.
* Mini market, Water Sports and Doctor services.
* Peeling-Foam and Massage
* Tennis court between 20:00-23:00 lighting fee is 15 Euro per hour.
* If you lose your towel card, room card or safe key, you will be charged 15 Euro.
Dear Guests,
You may find information about our facility's service above. Some of our services and hours may change due to seasonal conditions, without notification. We thank you for your understanding regarding this topic ahead of time.
Have a nice Holiday.
HOTEL MANAGEMENT