OUR HOTEL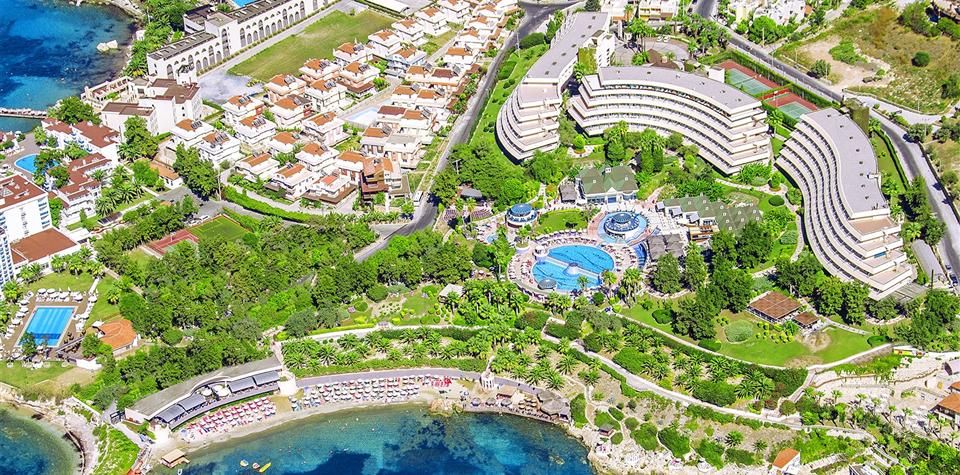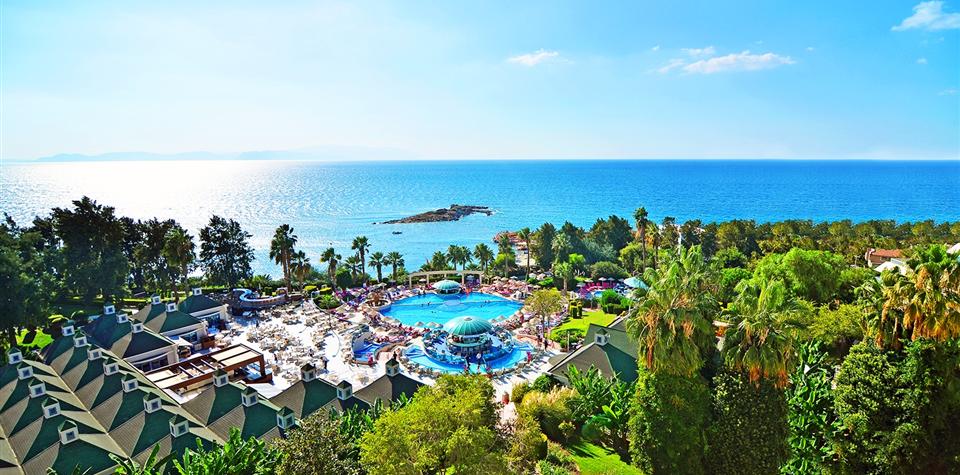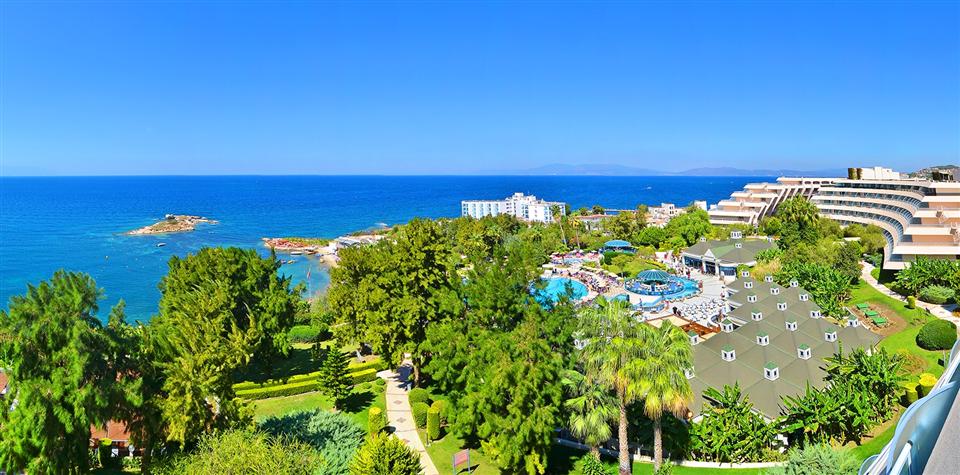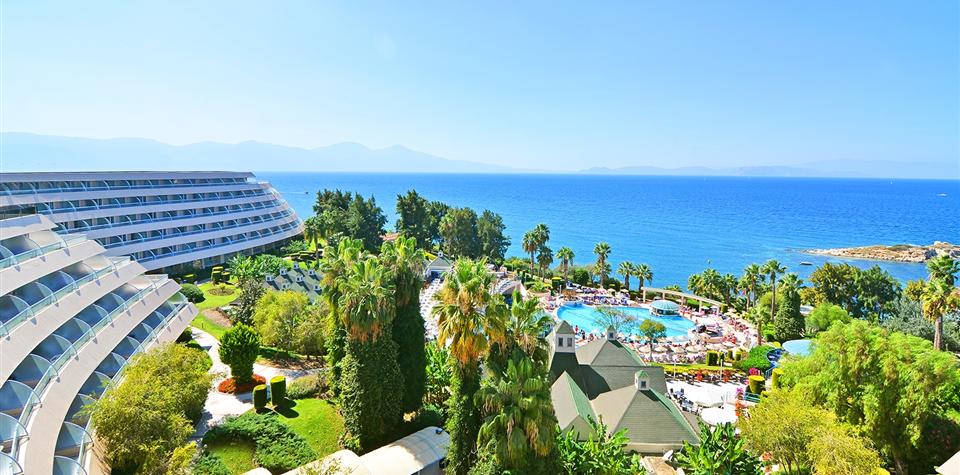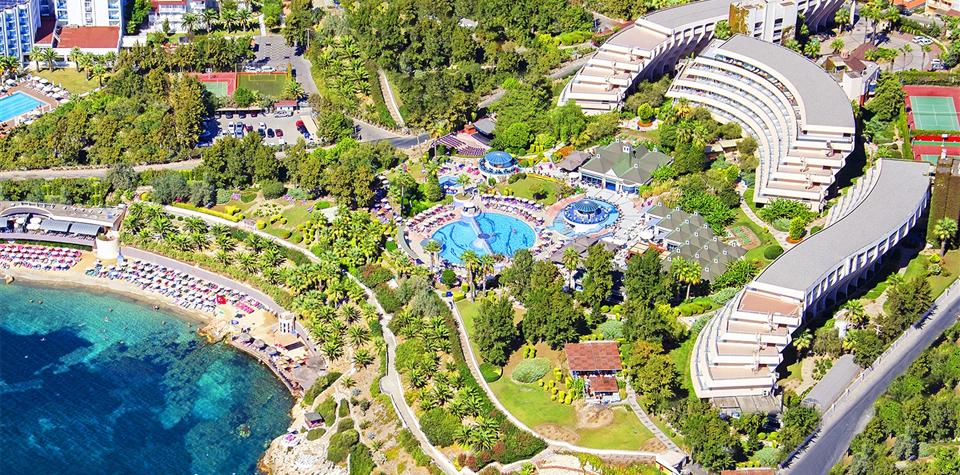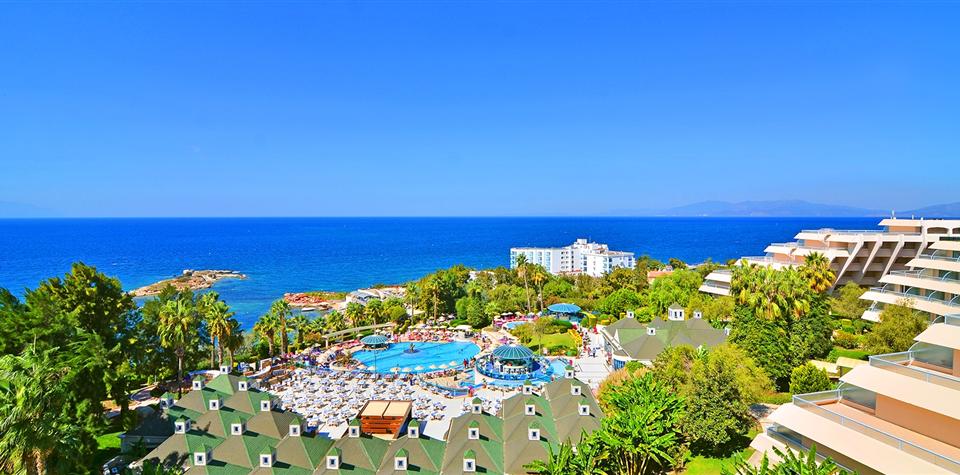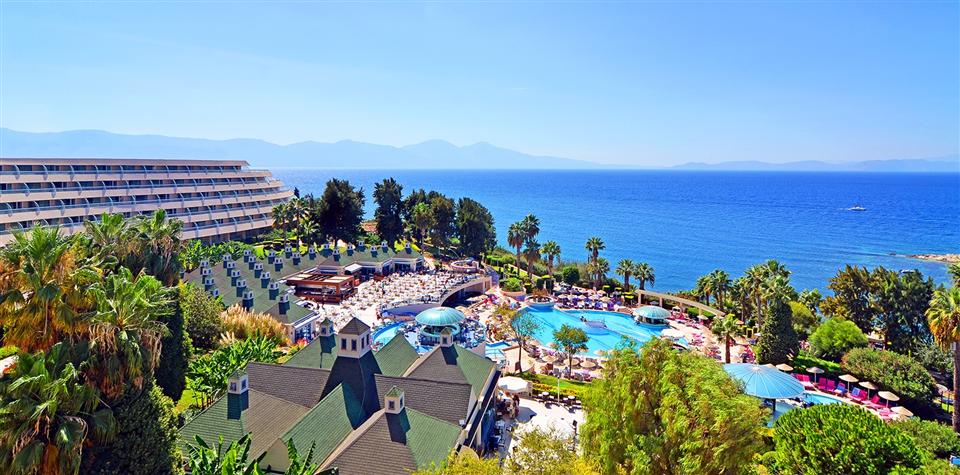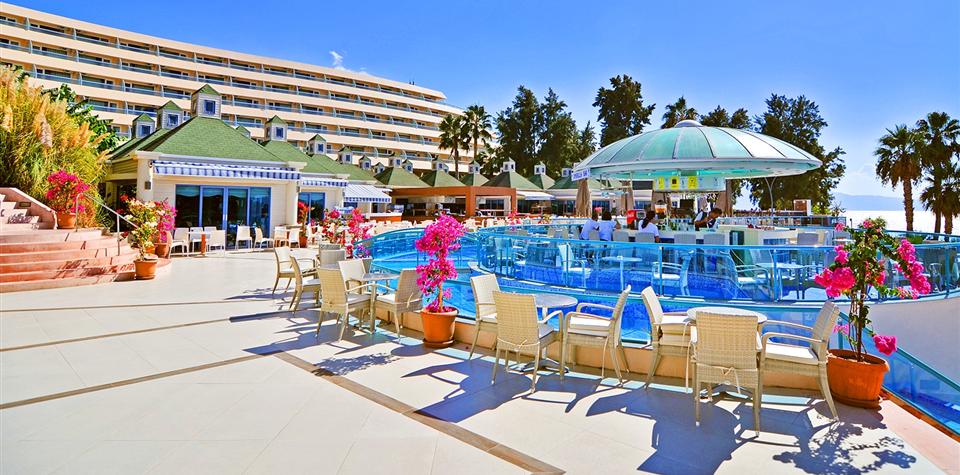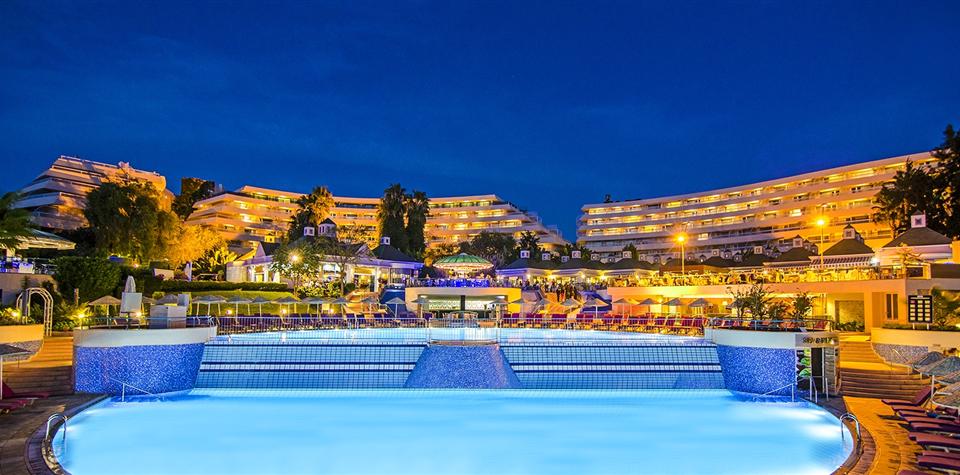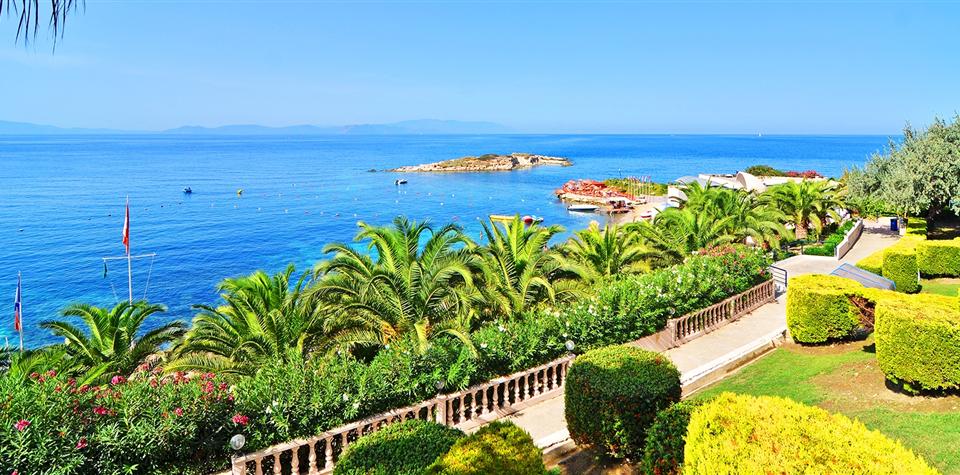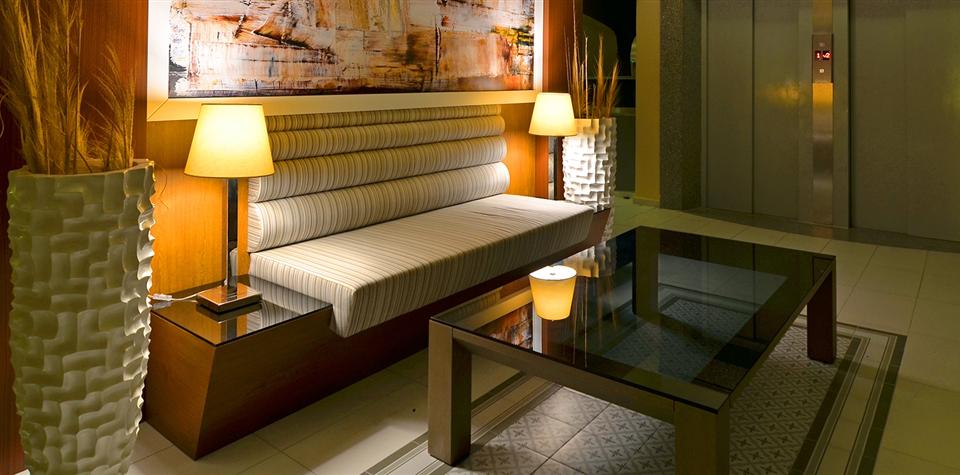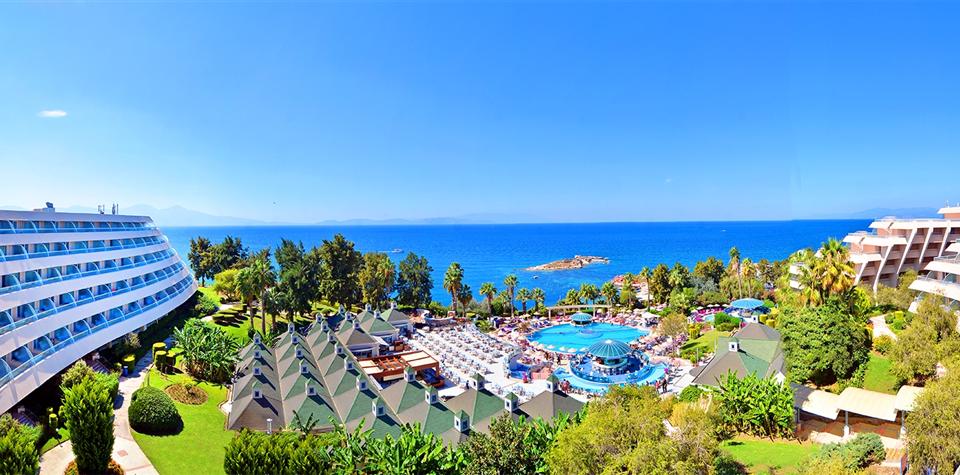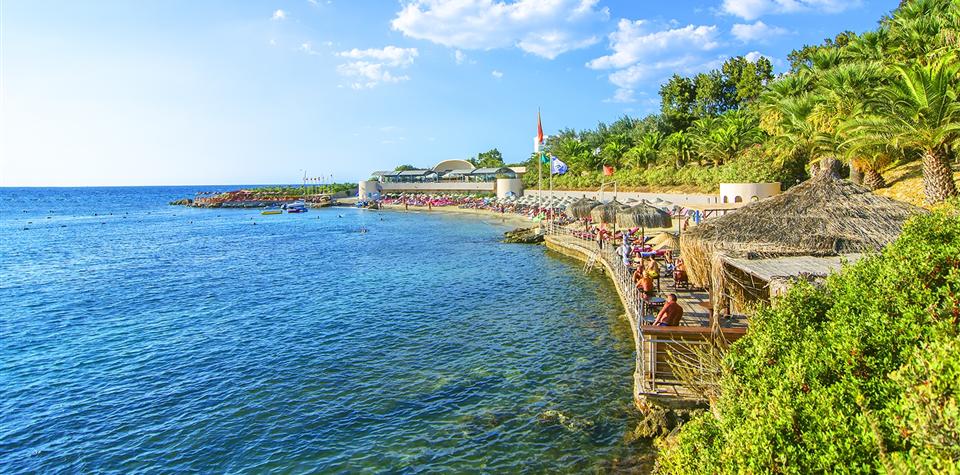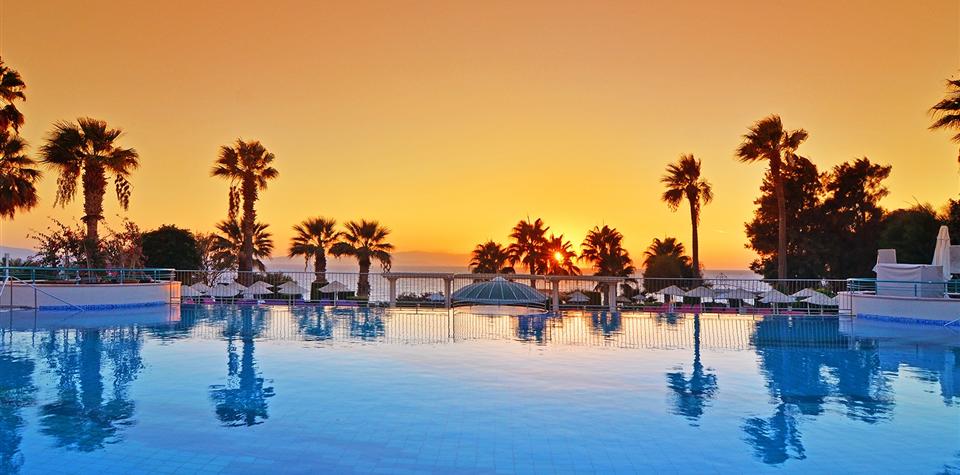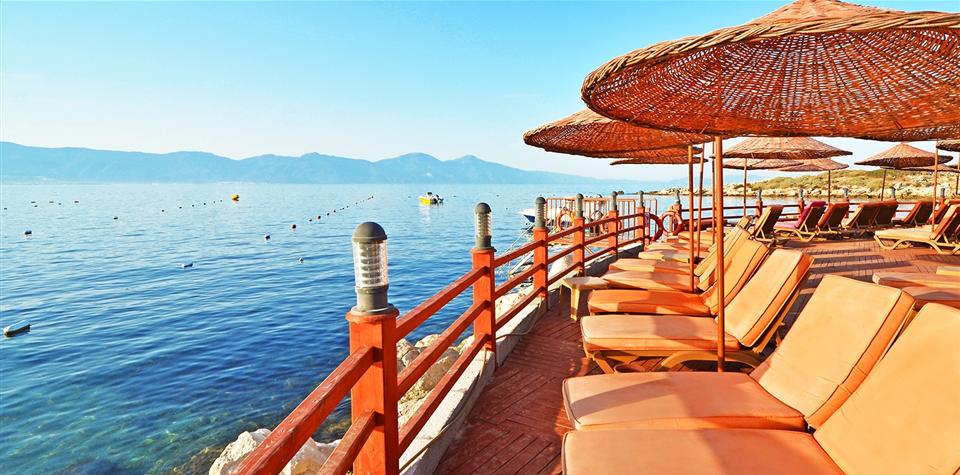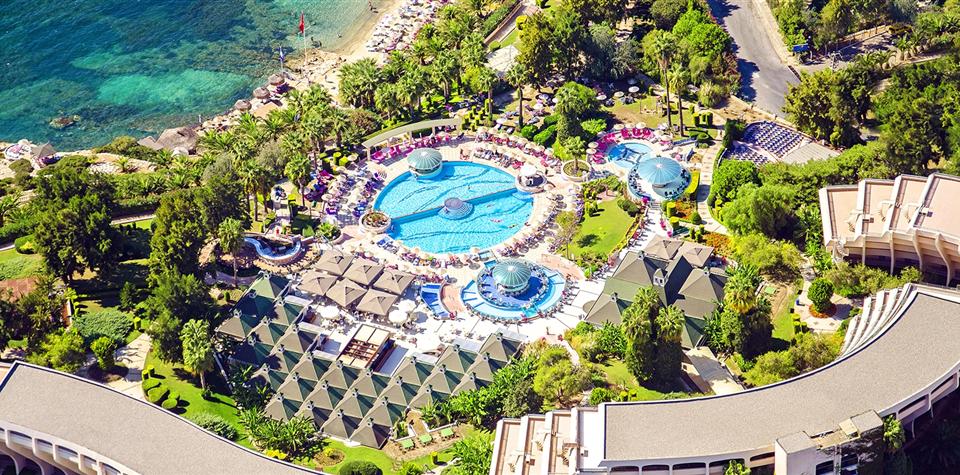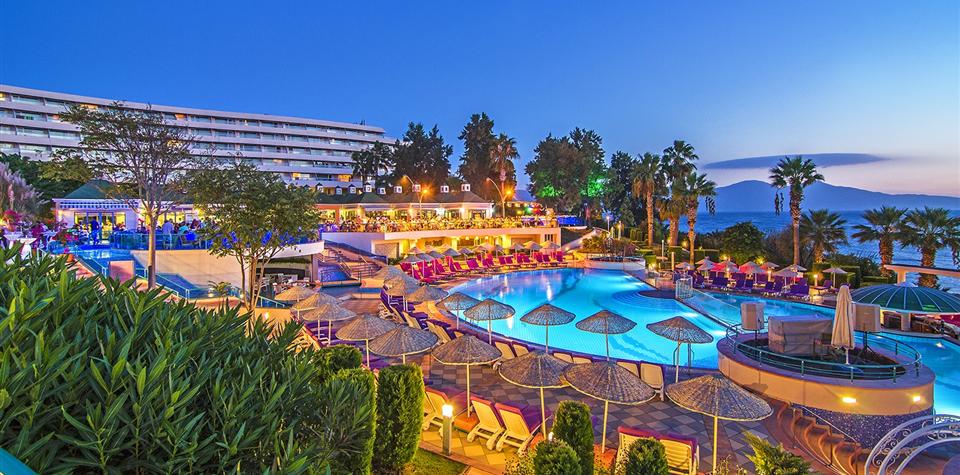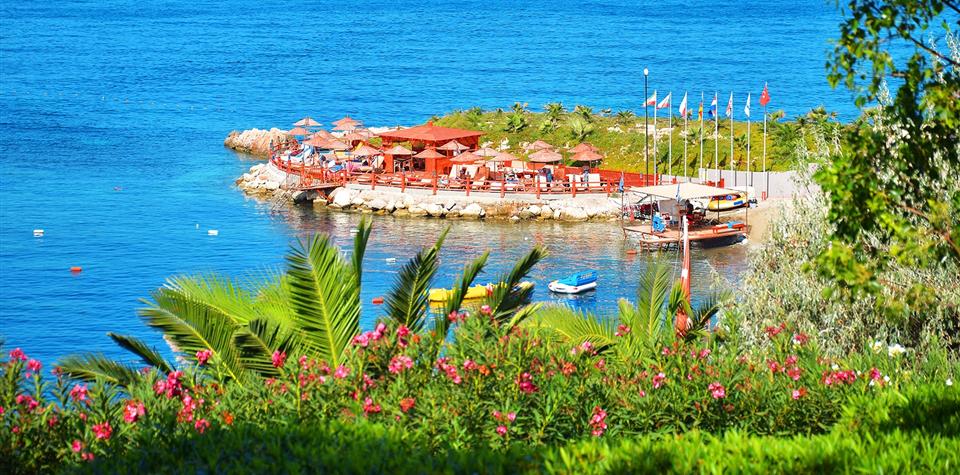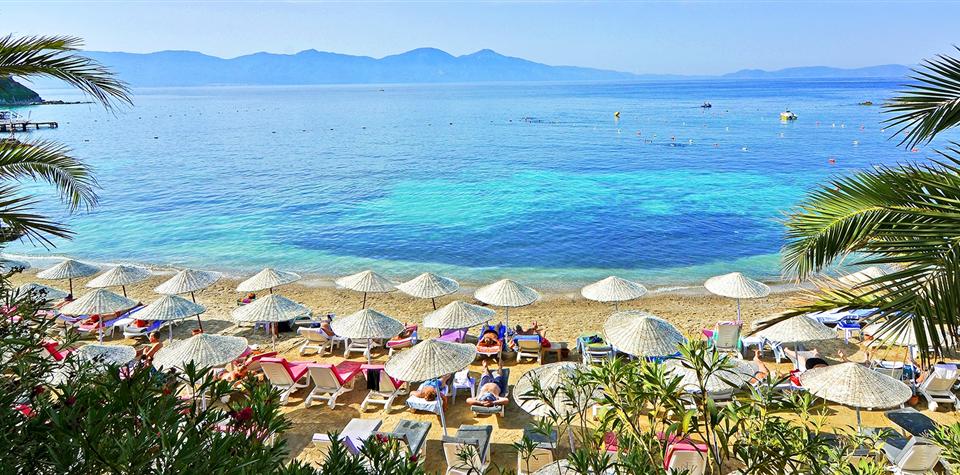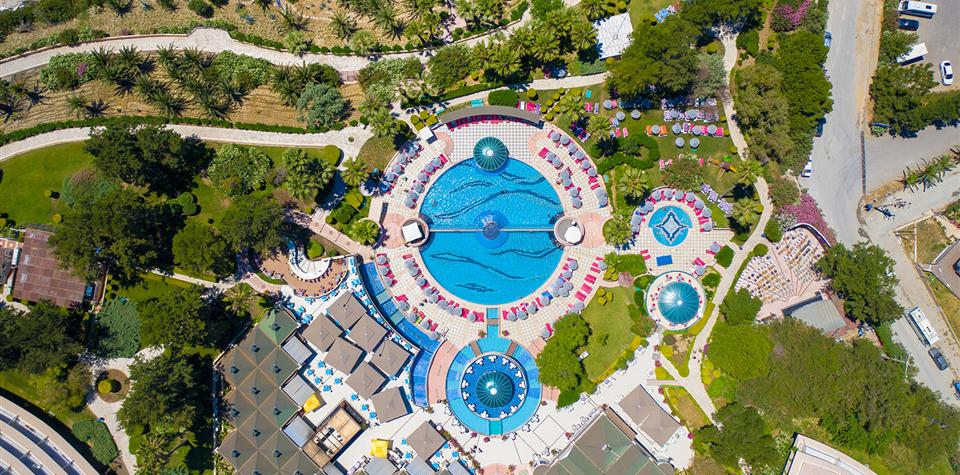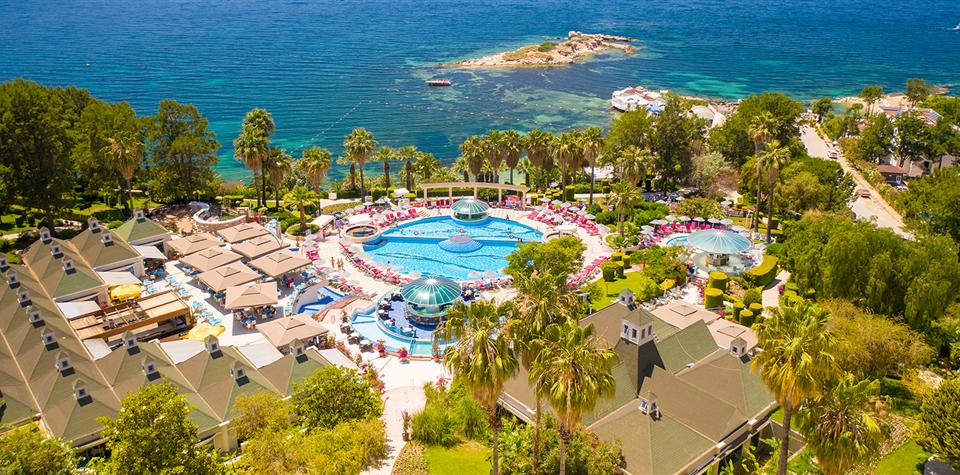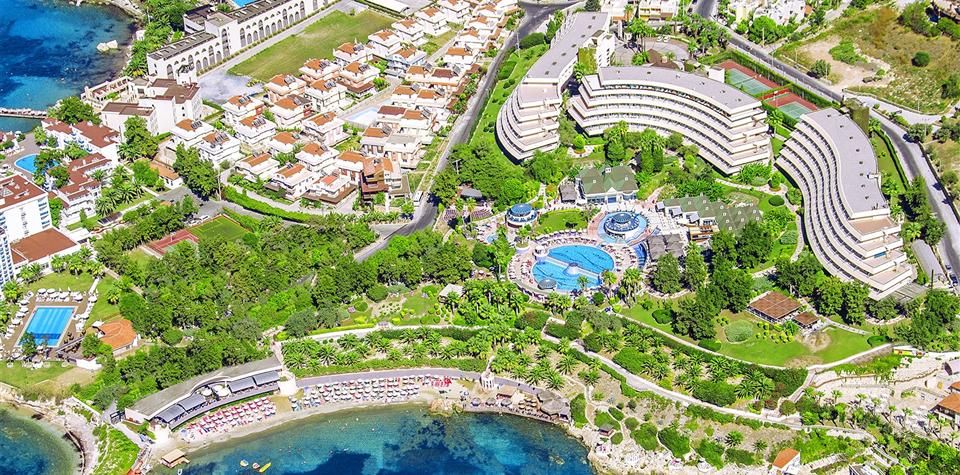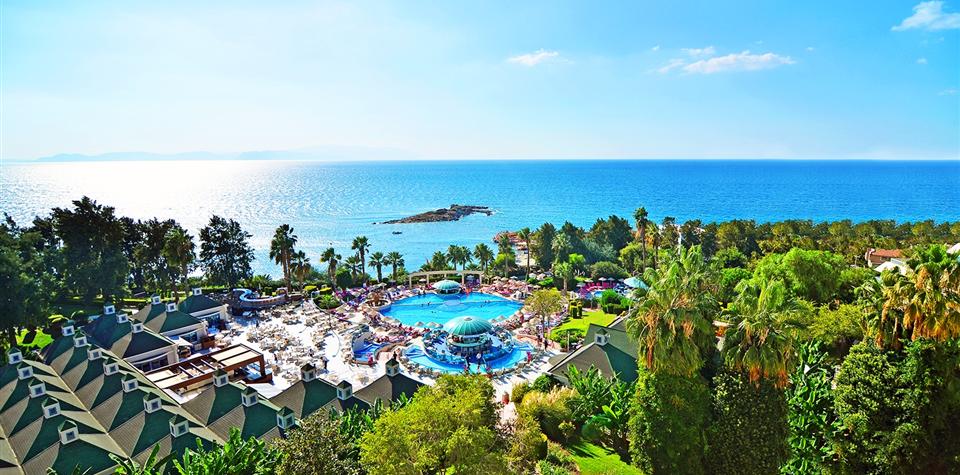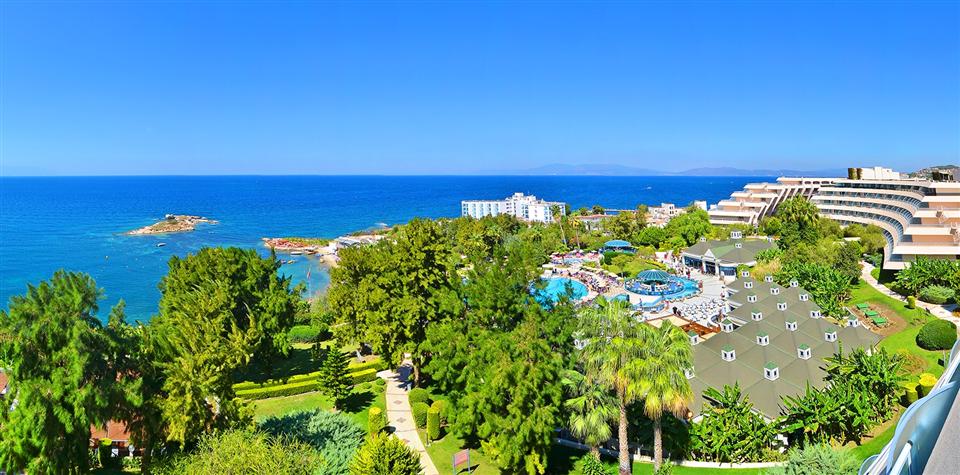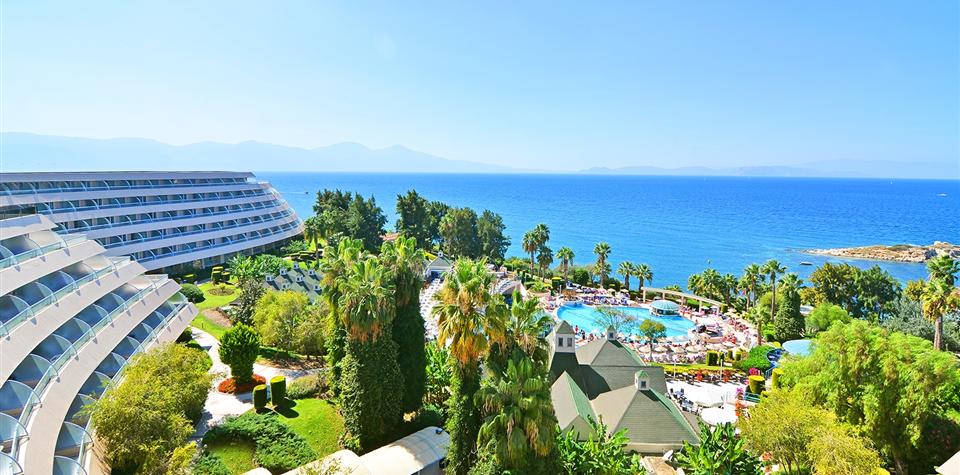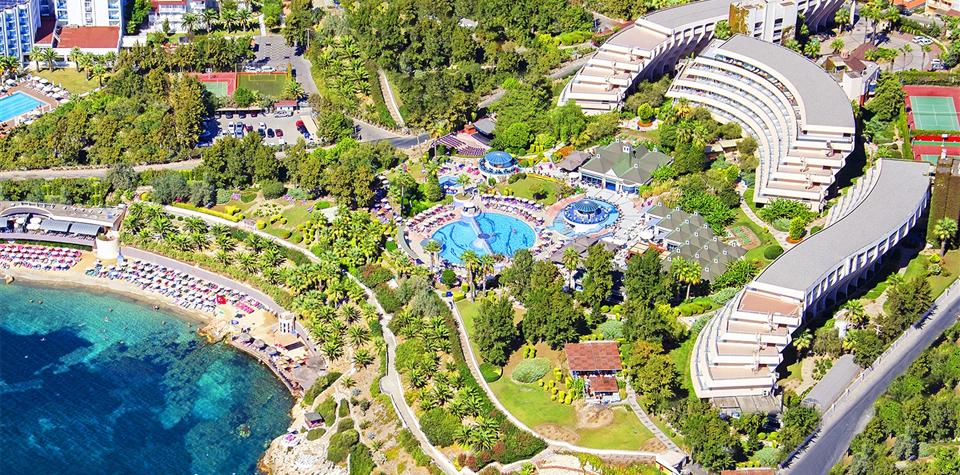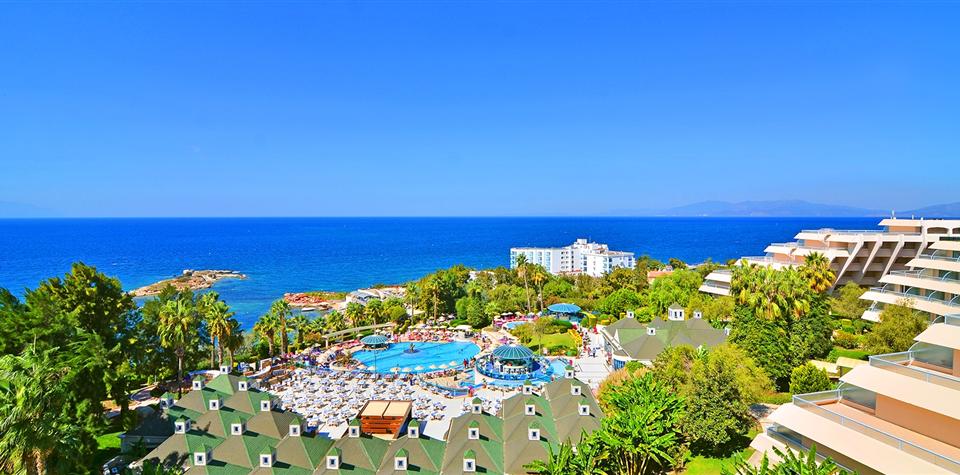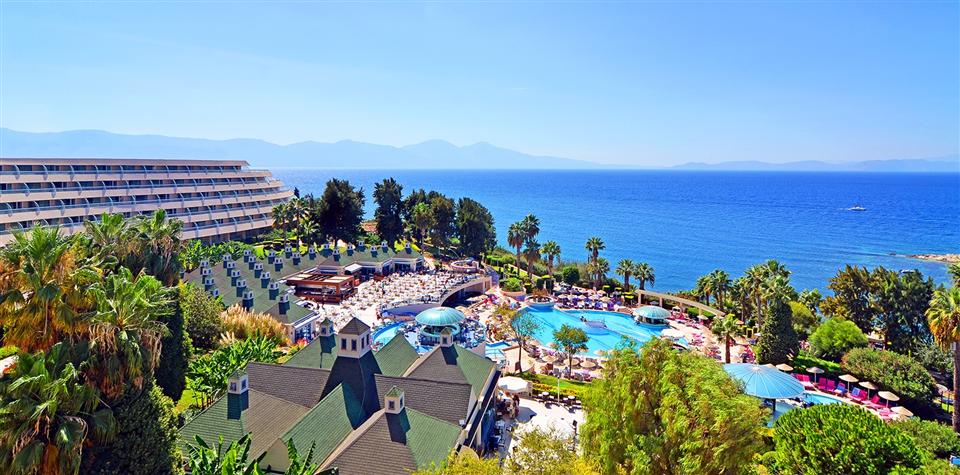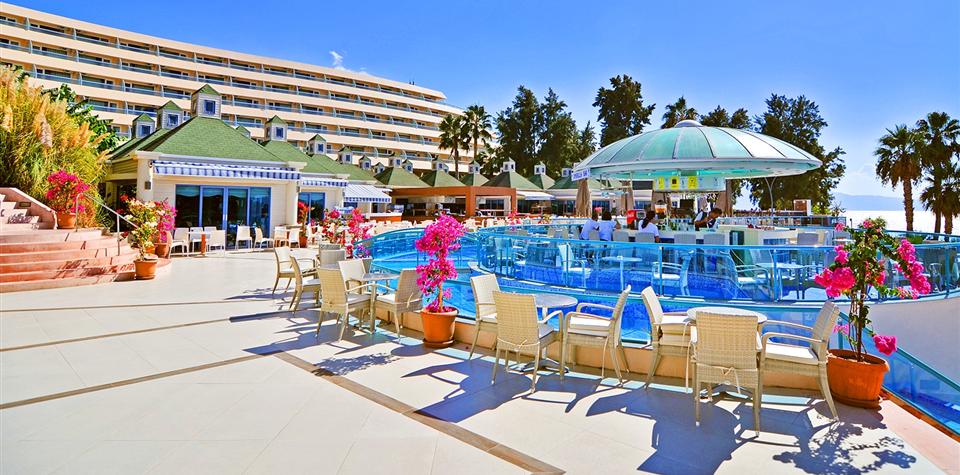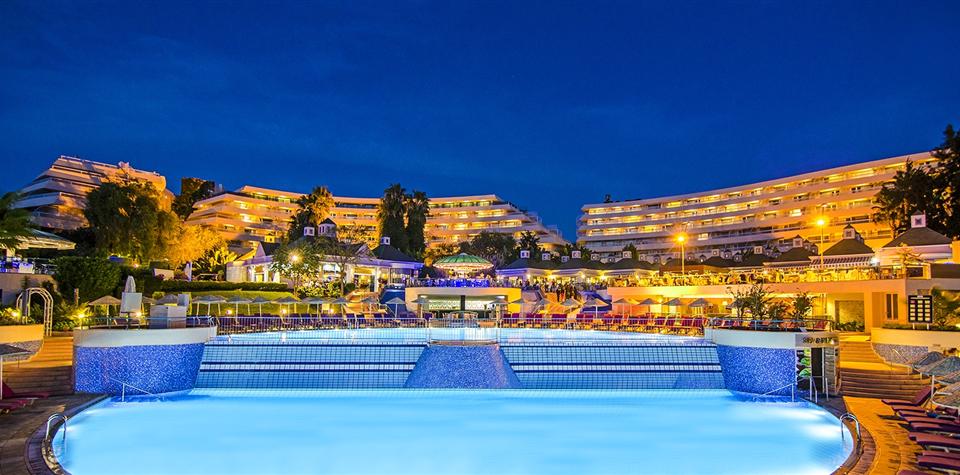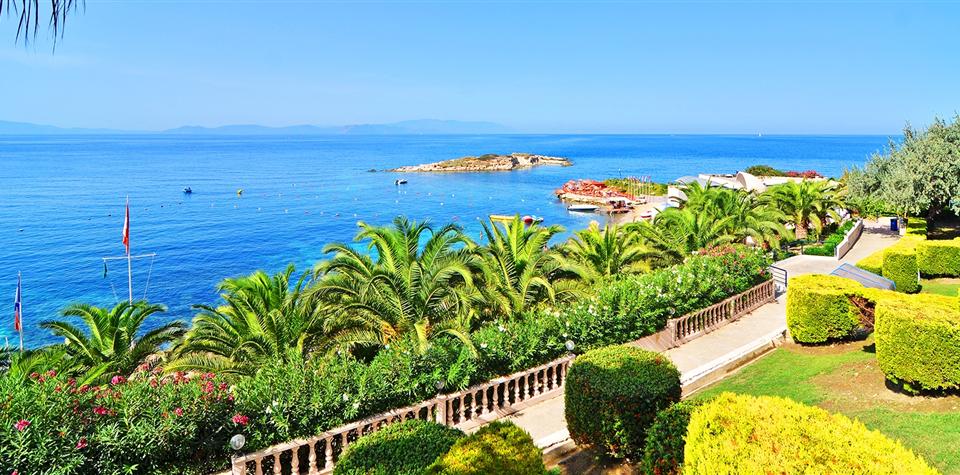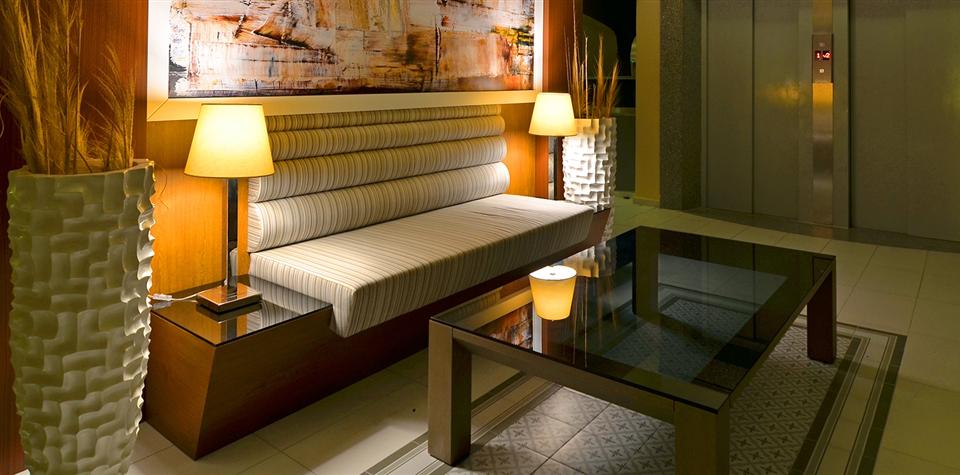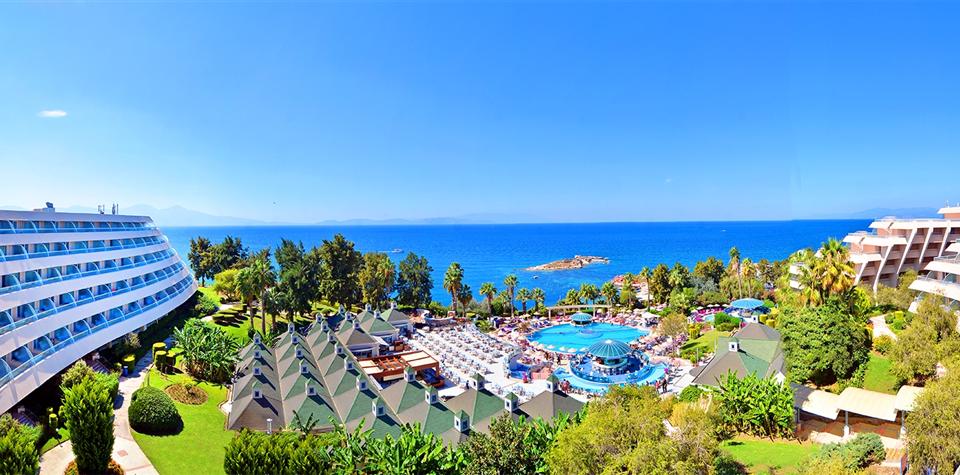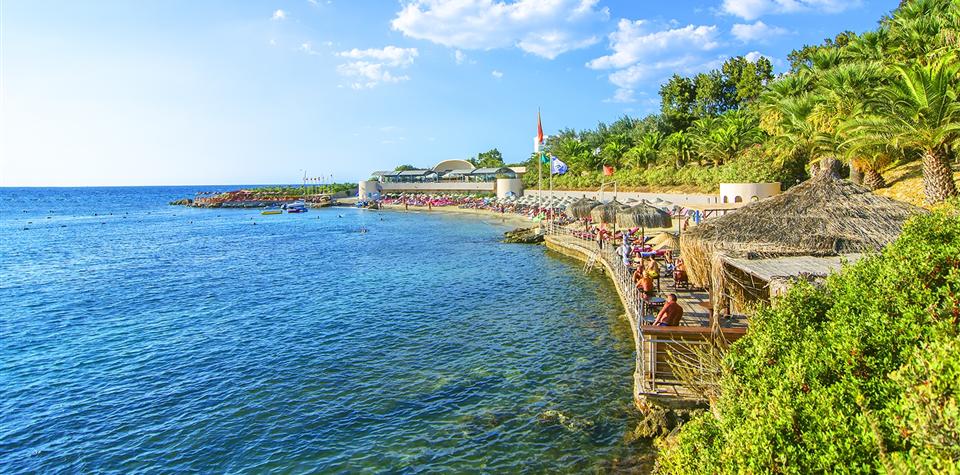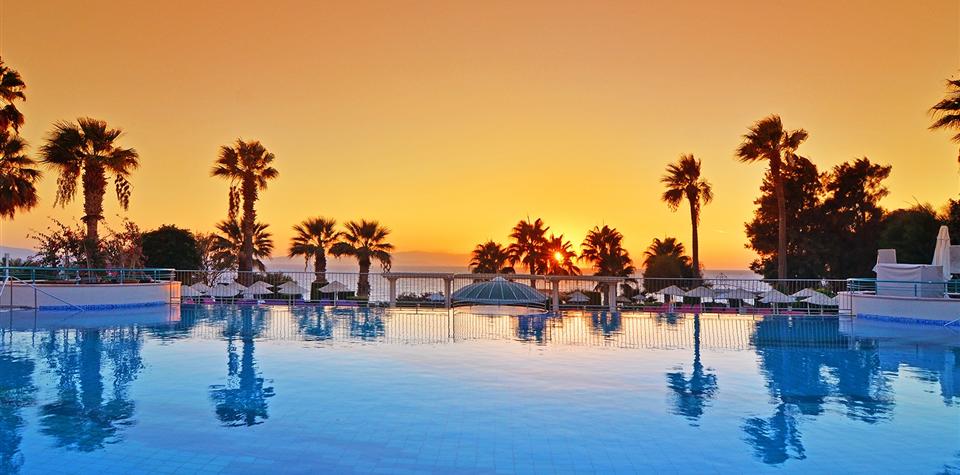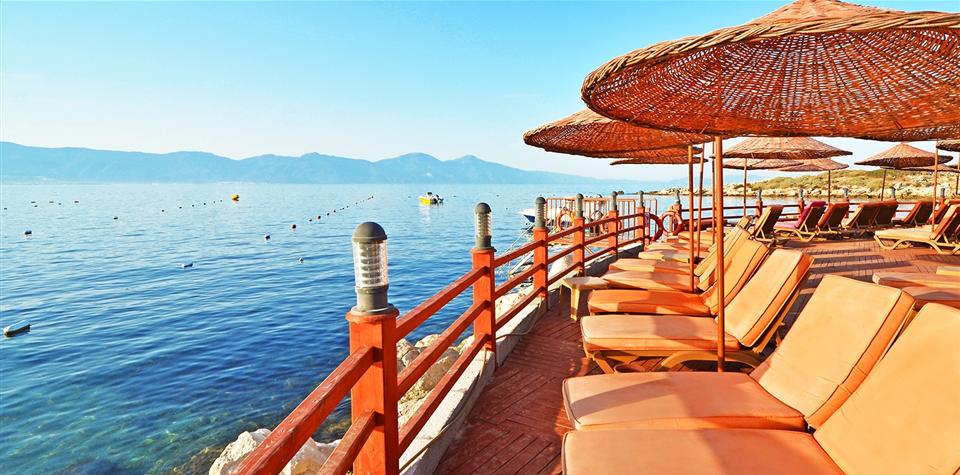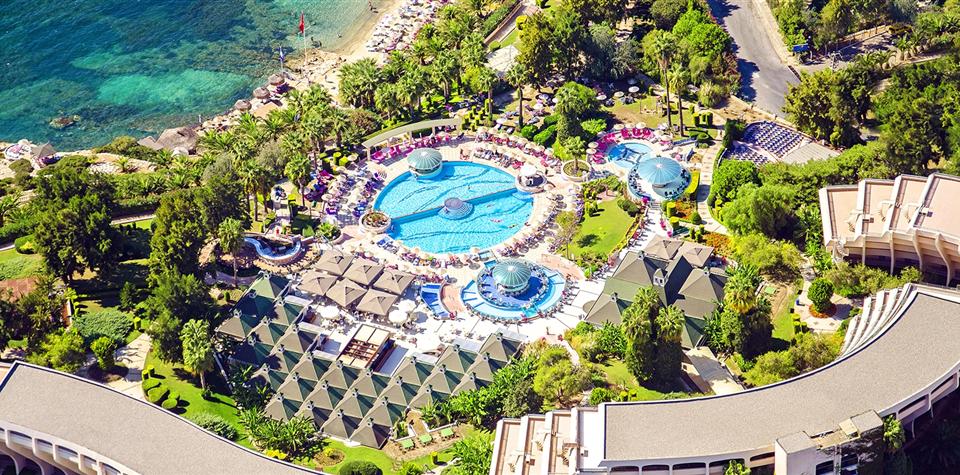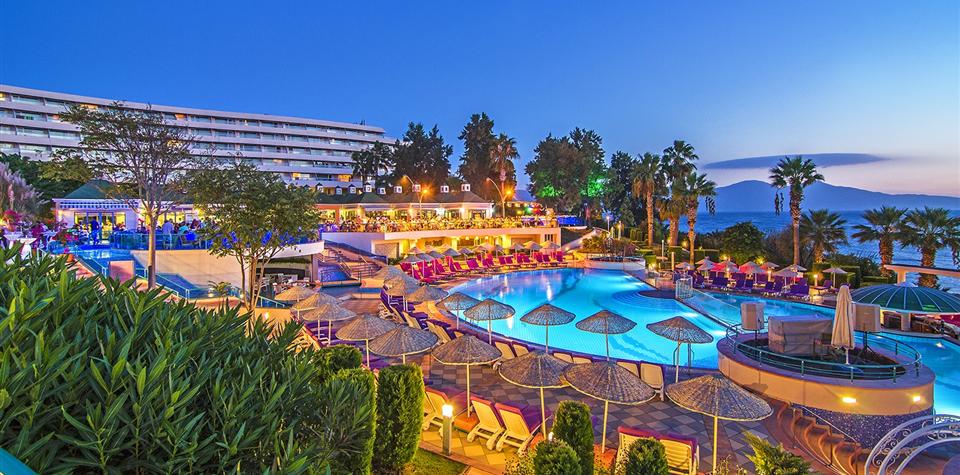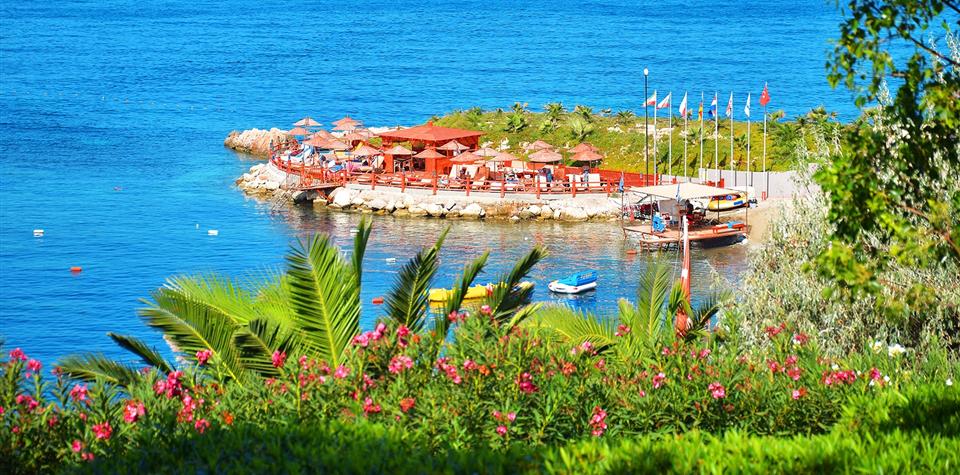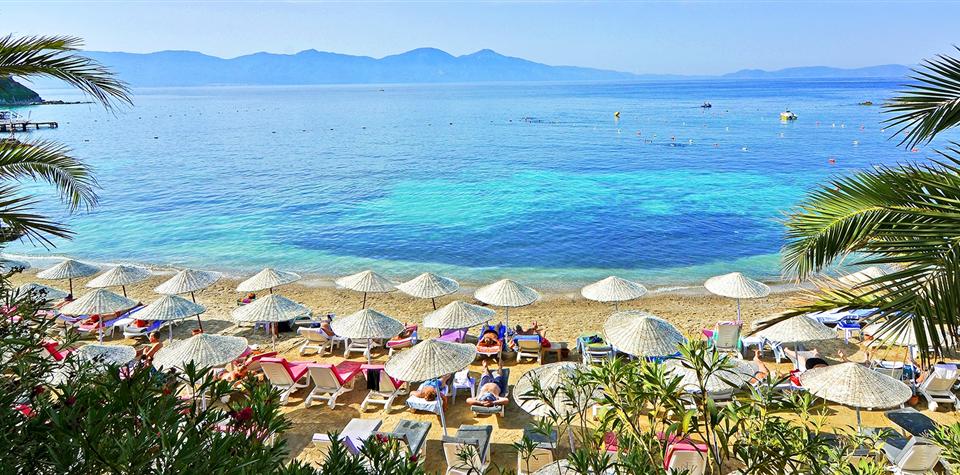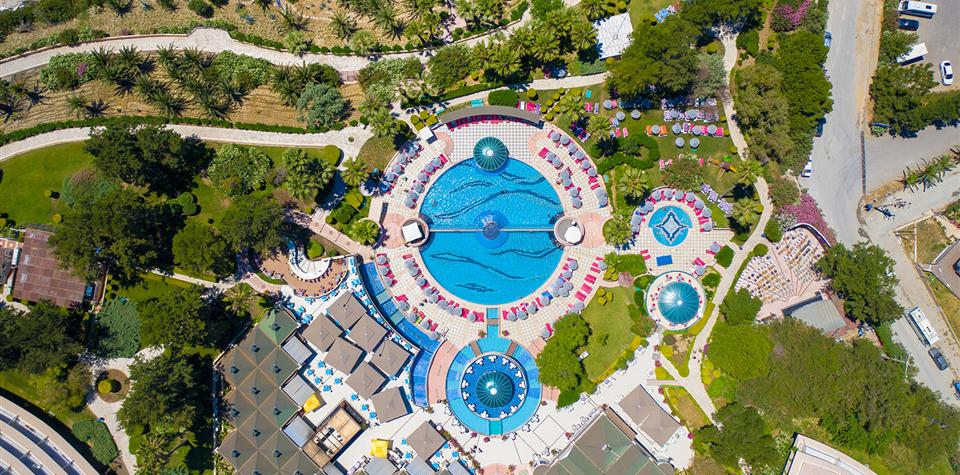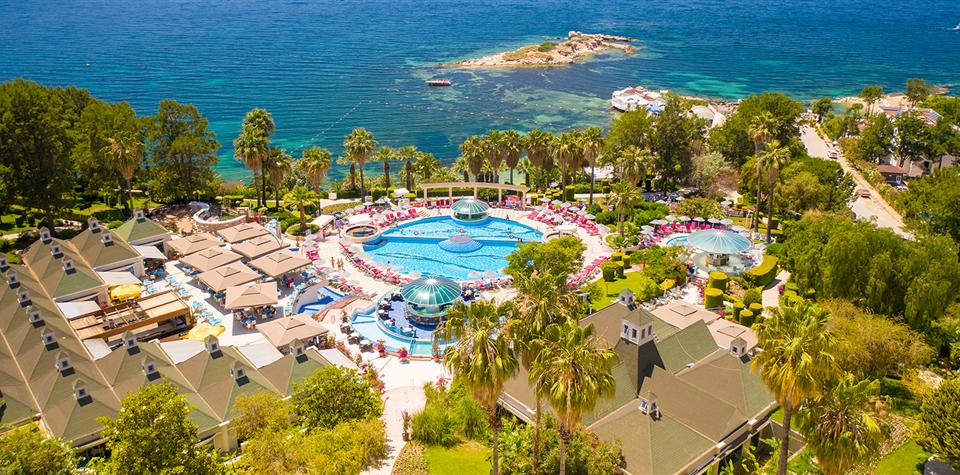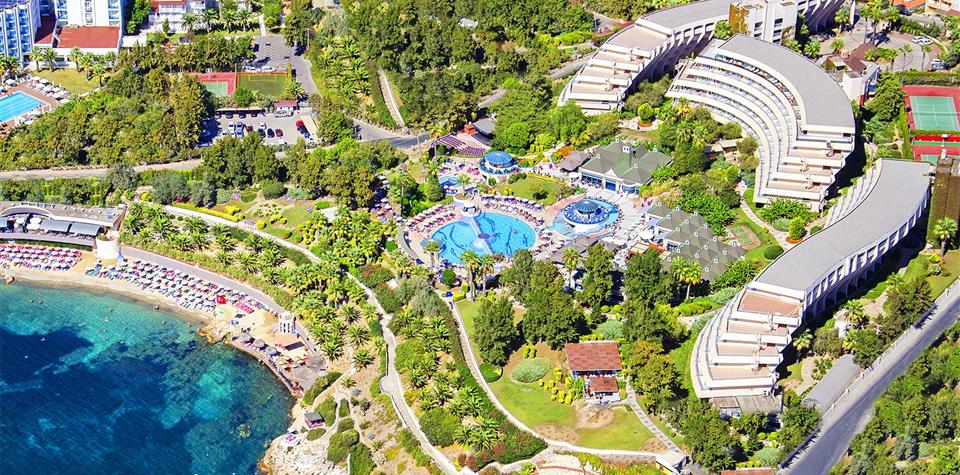 With its historical sites, natural beauty and nightlife, Kuşadası is one of the Aegean's most fashionable holiday resorts. The Grand Blue Sky International is located at a distance of 75 km from İzmir Adnan Menderes Airport, 18 km from Ephesus and 3 km from Kuşadası town centre in the 'Ladies Beach' area well-known for its sandy beaches on the shore of the brilliant blue Aegean Sea. Our hotel awaits its guests with its unparalleled panoramic view, breathtaking sunset and private 'Blue Flag' beach beside the turquoise blue water.
General Specifications
• Our hotel's rooms and general areas were refurbished in 2019.
• Billiards is free of charge (a deposit may be requested for billiard cues and balls)
• Guests who prefer may enter the pool and beach with hasemas.
• 2 litres of water is placed in the mini bar daily free of charge.
• Wifi access is provided in the rooms and in the general areas.
• Check-out time is 11:00 hours.
• The sauna, Turkish bath and gym are free of charge between 09:00 – 19:00 hours.
• The Mini Club is open for children between the ages of 04-12 years from 10:00-12:00 and from 14:30-17:00
• The tennis court is lit until 23:00 in the evening, the charge determined by the facility is made for each hour
• Pets are not accepted in the hotel complex.

Room Specifications
• Our hotel offers a total of 313 rooms and 6 grand suites.
• All rooms comprise standard balconies, not French balconies.
• Standard rooms with garden views are 35m2. They are located on the ground floor of the hotel. Requests cannot be made for rooms on the upper floors.
• Standard rooms with sea views are 50m2.
• Our six Grand Suite Rooms are 100m2.
• Our three rooms for the disabled are 25m2.
• Charges apply to those specifications marked *